Munro House is the new start Stella needs. But it will also draw her back to a dark past…
Devastated by a broken engagement, Stella Jackson leaves her old life behind for a new start in rural Scotland. But when she arrives in the remote coastal village of Arisaig, nothing is what she expected.
At the edge of Arisaig sits Munro House; grand, imposing and said to be cursed by a string of tragic deaths. No less intriguing is its eccentric and handsome young owner, Jamie Munro, who hires Stella as his assistant while he pursues a seemingly impossible aim. Working through the great house's archives, Stella soon finds herself drawn in by a cache of increasingly erratic letters from a young Victorian woman about her husband, Dr James Lockhart, a man whose single-minded ambition has strange parallels with Jamie's.
Just as Stella begins developing feelings for Jamie, she discovers that the connection between the Lockharts and the Munros could have sinister repercussions for them both. She's finally found the life she wants to live—but is it all an illusion?
As soon as I read the blurb from Anne Cater about Beneath the Water I was sold! I absolutely love reading books set in areas that I've visited and the fact that this book was set in Scotland, to boot meant that I didn't hesitate for a minute. Receiving the book was a real pleasure as its gorgeous cover is absolutely stunning, like a Monet painting in its washed blue tones and its matt cover makes it tactile as well as beautiful to look at.
I loved the character of Stella and thoroughly enjoyed this blend of modern-day mystery and historical flashes that permeate the story. I found the snippets from the perspective of Jessie Lockwood thoroughly intriguing and I was kept guessing about how the modern and the historic elements of this novel would come together by the end of this tale.
This novel is set in the remote and beautiful Arisaig and all I can say is – if you have never been, you will definitely be tempted after finishing this novel. Life in the village is very vividly recreated and you definitely will feel like you're immersing yourself in the life of the village alongside Stella as she heads north to get over her soul-destroying breakup.  If you've ever driven past a remote beautiful house and wondered what stories lie behind its gates then this is definitely the novel for you.
Stella's fascination with Munro House and its mysterious owner Jamie Munro are very credibly portrayed and even his stranger preferences – such as getting her to sign a non-disclosure agreement – are handled well and make him even more intriguing for the reader. Stella is a strange mixture of vulnerability and strength and I found this really appealing. Being holed up in your best friend's house when your life has been turned upside down is a dreadful experience – because I've been there!
Sarah Painter develops her characters so well that you really begin to root for Stella whose heart condition meant that her early years were very uncertain – and hope that her heart will be healed in this beautiful and remote location. The local gossip and whisperings as soon as she lands a job with the mysterious Jamie are also very well handled and makes you very definitely rooting for Stella to make it out the other side of her disastrous breakup with Ben.
The historical element to the story is also very well handled. It really kept me wondering how the glimpses of the past would connect with present-day Munro House and I loved the insights we got from Jessie's letters into how different things were in the past and how much for women has changed since Jessie's time. As a personal side note, I was born in Simpson's maternity hospital in Edinburgh, named after James Young Simpson so I loved hearing about him in the novel and felt that this has personal resonance for me
I absolutely loved Beneath the Water. I feel like the setting, the character of Stella and the connections I felt with the book all made this a fantastic reading experience for me. Romance isn't a genre that I'm drawn to, but the historical dimension and the mystery of Munro House made this book a real page-turner for me.
I'd like to thank Anne Cater for inviting me to take part in the blog tour and I'm looking forward to seeing what my fellow bloggers thought of it later Sarah Painter has written several other novels so I'm off to decide which one to order next as I really enjoyed this my trip to Arisaig and I'll be recommending it to my mum who's a big fan of a historical read and I'm sure she has a few memories of Simpson's Maternity hospital herself…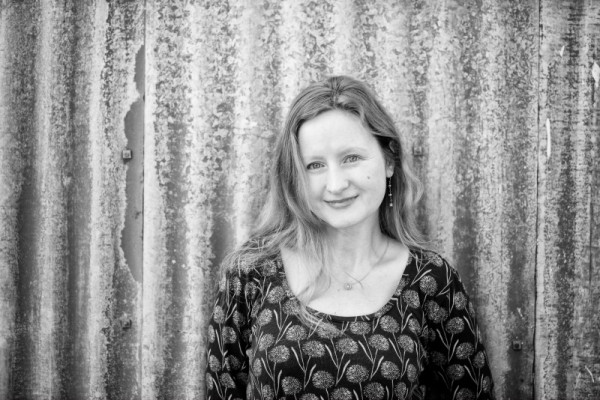 Before writing books, Sarah Painter worked as a freelance magazine journalist, blogger and editor, combining this 'career' with amateur child-wrangling (AKA motherhood).
Sarah's debut, The Language of Spells, became a Kindle bestseller and was followed by The Secrets of Ghosts, The Garden of Magic and In The Light of What We See.
Fabulous interview with Sarah by the lovely Joanne at Portobello Book Blog