When Harriet Westaway receives an unexpected letter telling her she's inherited a substantial bequest from her Cornish grandmother, it seems like the answer to her prayers. She owes money to a loan shark and the threats are getting increasingly aggressive: she needs to get her hands on some cash fast.
There's just one problem – Hal's real grandparents died more than twenty years ago. The letter has been sent to the wrong person. But Hal knows that the cold-reading techniques she's honed as a seaside fortune teller could help her con her way to getting the money. If anyone has the skills to turn up at a stranger's funeral and claim a bequest they're not entitled to, it's her.
Hal makes a choice that will change her life forever. But once she embarks on her deception, there is no going back. She must keep going or risk losing everything, even her life…
The brand new psychological thriller from the Sunday Times and New York Times bestselling author of The Woman in Cabin 10.
I bloody loved this book – it had everything I look for in a page-turner with a great main character and a wonderfully gothic setting too. If you've just broken up from school for the summer like me then this is definitely deserving of a spot in your hand luggage as it is sure to keep you glued to your sunlounger desperate to find out how Hal's fortunes actually turn out…
I'm going to do this review a little differently because I enjoyed the book so much. I'm going to do a wee 'reading' myself, explaining how much I loved Ruth Ware's latest fictional feast.
The World
The setting of this book is fantastic. You'll definitely be drawn right into Hal's world and feel like you're right there with her as she navigates this pretty intriguing set of circumstances. Hal's world will remind you of the very best of Du Maurier with a dash of Agatha Christie in the idea that we have to find out who the person is within a closed group who 'dunnit' I absolutely love this 'locked room' setting and was drawn right into its gothic world where you just don't know who you can trust. The house definitely comes alive as you're reading as – just like Manderley – it takes on a life of its own and starts to intrigue the reader just as much as Hal herself. I was definitely under its spell and just could not stop turning the pages to see if I was right.
Wheel of Fortune
The plot is just as pleasing as the setting and I've chosen this card to represent the idea that you definitely feel like fate is playing its part in Hal's predicament. There are quite a few misdirections and false clues and this made me like it all the more. Like all the very best mysteries you definitely feel caught up in something bigger than yourself and you'll be impressed by Hal's audacity as she attempts to pull this one off! You'll definitely be tensely hoping that your suspicions are right as you get caught in this book's spell. No spoilers, but there were times when I really wanted to shout through the pages to her and tell her what I thought was just about to happen!
The Empress
As well as setting and plot – this book definitely hinges on character and I've chosen The Empress to depict Hal herself as she navigates the mysterious world she finds herself in and attempts to find out the secrets at the heart of the intriguing Westaways. Anyone who has ever read a set of cards knows that it's the people you're reading, rather than the cards themselves and this family are not the easiest to second -guess. You will be captivated by Hal and her situation and hoping that this dark, Cornish house – that she herself compares to Manderley – is worth the not inconsiderable risk she is putting herself into.
The Magician
My final card is reserved for Ruth Ware herself. She is a bloody magician and I loved this book even more than her previous books. The fact that two of them will be appearing on our screens in due course made me enormously happy and optimistic that Mrs Westaway will be making it a hat-trick and that I'll get to see Trepassen House for myself in the not-to-distant future. Hopefully, it's even better than the one that I've imagined. I feel like I was whisked away from Scotland to beautiful Cornwall as I turned the pages and I can't recommend it enough. Treat yourself to a copy and immerse yourself in Hal's story without delay. This might be the perfect Summer read and I can't wait to see where Ruth Ware takes us next…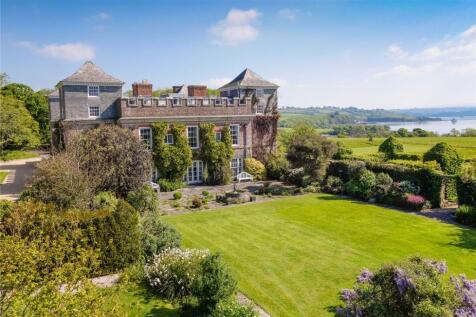 Writer on the Shelf

Ruth Ware's first two thrillers, In a Dark, Dark Wood and The Woman in Cabin 10, were international smash-hits, and appeared on bestseller list around the world, including the Sunday Times and New York Times. The film rights to her debut were snapped up by New Line Cinema, and her books are published in more than 40 languages.
Ruth lives near Brighton with her family. Visit her website at http://www.ruthware.com to find out more.