'Welcome to Ocean View. You don't know it yet, but you'll be happy here…'
Julia's not running away. Not exactly. She just needs a break from Paris and Marc and all the sad stuff that's been going on lately. A little time to pull herself together.
The job offer felt like a lifeline. But now she's back in Biarritz, suitcase in hand, she hasn't the faintest idea what she was thinking.
What Julia doesn't yet know is there's more to the odds and ends of Ocean View than meet the eye. Behind the double doors lie broken hearts, lifelong secrets, a touch of romance and an unwavering passion for life. And sometimes it's the most unlikely of places and people who help you find your way.
I was delighted to be invited onto the #LittleThings blog tour.  Or as they say in French ' enchanté'  Merci mille fois to Anne Cater from #RandomThingsTours for the blog tour invite.  J'aime this book!
One of the things that made me so excited to read 'How to Find Love in the Little Things' was the absolutely gorgeous cover and publicity materials. It was so summery and cute that I started reading it right away as soon as it came through my letterbox and I was soon caught up in this cute and quirky story – I love this French pic too, it made me want to run through a sunflower field!
Julia was a great character and I really identified with her. It's easy at times to think that we can be pragmatic in matters of the heart rather than embrace how we are really feeling about things. The fact that she has a background in psychology puts an interesting spin on this and maybe it's true what they say – that sometimes the cobblers' children are often the worst shod! it's true I think that sometimes the people who are good at figuring out other people can sometimes be the least effective at showing insight into their own circumstances and Julia's handling of her own grief is at times not quite what she might have prescribed for one of her clients.
Ocean View in beautiful Biarritz is an unforgettable place with lots of characters that will stay in your memory. I think that this setting really was inspired as there is such rich ground in a residential home. Each and every resident has their own tale to tell and because of the variety, I feel like each reader might find someone who chimes with their own experiences or their own loved ones. It challenges the idea that once you are old you cease to be a 'real person' as the residents here are still very much 'alive & kicking' I defy you not to fall for these characters and even though they are French rather than Scottish, I definitely saw lots that reminded me of going to spend time with my own beloved Nana when she was looked after in our local residential home thirty years ago.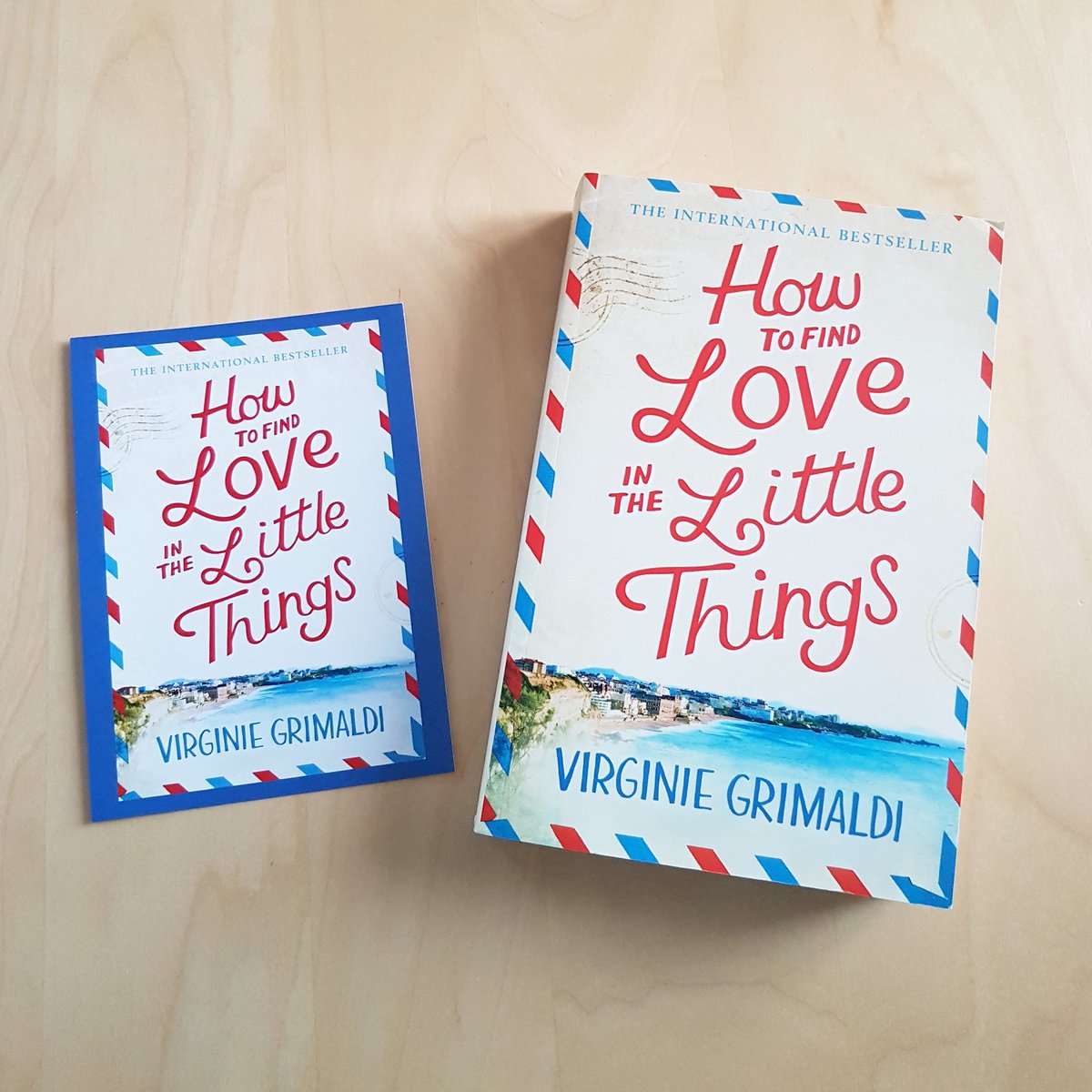 Grimaldi is fantastically skilful at creating characters that we care about in funny, witty and memorable situations. She transports the reader to Biarritz and makes us feel part of life at Ocean View and with Julia on her journey towards understanding and hope for her future. I fell in love with this lovely novel – it was just what I needed after being immersed in True Crime and more bloody reads and I relaxed into it in a warm bath and found it very difficult to tear myself back to reality such as unloading the washing machine.
I loved my lesson in  'How to Find Love in the Little Things' and although this is the first book I've read in this genre for a long time, I was enchanted by Virginie Grimaldi and will be recommending it to my friends who like an immersive read that makes you reflect on your own life and count all your blessings whilst enjoying Julia's tale at the same time.
I was sad to say 'Bon Voyage' to Ocean View and am looking forward to seeing what else Virginie Grimaldi writes next! Doesn't it look Chouette in my #OnTheShelfie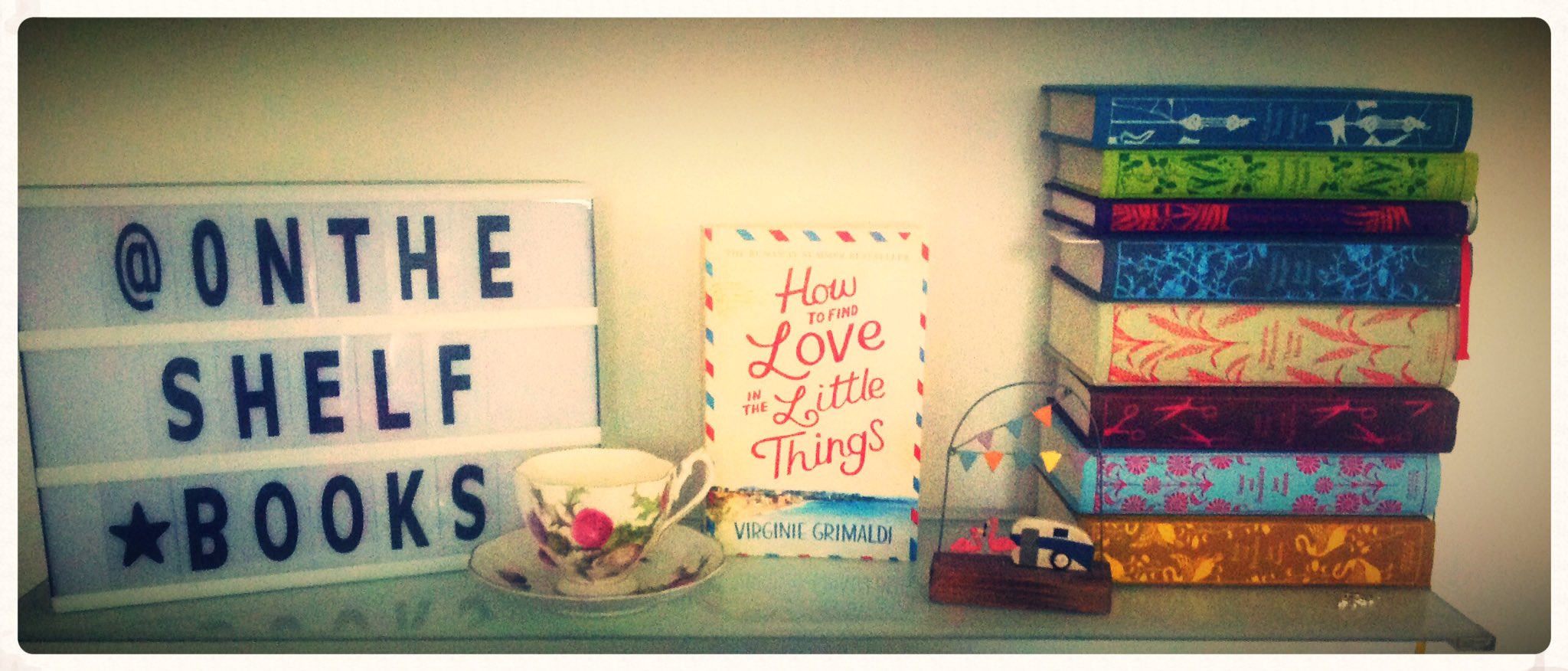 Writer On The Shelf
Virginie Grimaldi grew up in Bordeaux and has wanted to be a writer for as long as she can remember.
She wrote her first novel aged eight in a green notebook with multiplication tables in the back. It was about love and the sea and featured a thirty-page-long sunset . . .
How to Find Love in the Little Things was first published in France in May 2016 and became an instant bestseller, translated into multiple languages.
#RandomThingsTours