They have it all. And they'll do anything to keep it that way.
For fans of The Girlfriend and Liane Moriarty as well as TV hits Doctor Foster and The Replacement.
Sixteen years ago, at an elite boarding school secluded in the English countryside, best friends Nancy, Georgia and Lila did something unspeakable.
Their secret forged an unbreakable bond between them, a bond of silence. But now, in their thirties, one of them wants to talk.
One word and everything could be ruined: their lives, their careers, their relationships. It's up to Georgia to call a crisis dinner. – she knows there's nothing that can't be resolved by three courses in her immaculate kitchen.
But the evening does not go as planned.
Three women walk into the dinner, but only two will leave.
Murder isn't so difficult the second time around…
Gripping and unputdownable, Perfect Liars tells the story of a group of friends bound by their dark pasts and their desperate need to keep their secrets hidden from the world around them. How far would you go to protect the life you've built?
Toxic friendship makes for an intoxicating read – and I absolutely loved this immersive and enjoyable journey into its bitter heart.  As soon as I opened the package and saw Perfect Liars It looked so enticing and made me want to throw all my marking down and dive right in. As a teacher in a boarding school myself, I was gripped by the thought of this storyline and let me tell you, Rebecca Reid did not disappoint…
If you read my blog, you'll know that I love a novel that asks us to think about our own lives and put ourselves in the place of the characters that we are reading about in two differing timelines – both past and present. When this is well done, it's my favourite kind of book – but it can be notoriously difficult to pull off effectively. Often, I've been left disappointed by an uneven narrative where I'd much prefer either the past or the present or I'd feel unconvinced by one of the storylines and be desperate to be back in the other.
Perfect Liars is fortunately not one of those books: the stories of Georgia, Nancy and Lila are totally engrossing and balanced beautifully throughout the novel: whether we are with them in the boarding house or seeing their secrets come home to roost in a present-day dinner party I found myself equally engaged with both narratives and enjoyed the way that they complemented and chimed with one another. The gorgeous cover with its intriguing tagline about them doing 'anything' to keep it that way ensured that this novel never lasted long on my TBR pile and I lost myself in it during my first weekend off durt this term from my very own boarding house and playing fields
Eventually, the truth will out and there are many ways to apply this to the way that these lives start to unravel during the course of the novel. I felt like although none of the three of these characters were that likeable at first, I found myself totally engrossed, trying to work out which of them was lying about what and you'll be pleased to know that this debut really kept me guessing…
I think that part of its success is that it never really gives too much away about the past so you find yourself obsessing about what kind of tiny 'tells' might be hidden in the text that might give one of them away. The three of them have a kind of 'unholy alliance' that makes it difficult to get in between them and try and work out who you think is responsible – but you'll have great fun doing so as the story rattles along at a cracking pace as you try to second-guess their long-woven tapestry of truth, lies and allegiances. I like the fact that we are constantly made to think about the ways that the decisions and promises we make as we are growing up – even the promises we make to ourselves – can often come back to haunt us in ways that we might not expect once we grow up and start to become the architects of our own lives as adults.
If you adored Big Little Lies and are fascinated by novels that throw you into adult friendships the way that we see the jealousies, divisions and grudges brought to life so beautifully in so many teenage movies then you will definitely find much to engage your inner mean girl here. The three girls from this story are from very different backgrounds and this makes their friendships and secrets all the more intriguing: Nancy comes from a wealthy background and has had to want for nothing whereas Lila and Georgia have rather less in the way of material wealth Lila's life has been turned upside down by the arrival of her new stepmother and Georgia is only at the school in the first place as she has been the recipient of a scholarship. Their friendship is cemented through a certain event that binds them tightly together for the rest of their lives – regardless of whether this is something that they might desire in later life…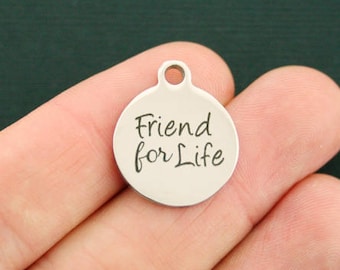 You don't have to have gone to boarding school yourself – or even work there – to fall in love with this engrossing psychological thriller. I thoroughly recommend Perfect Liars to anyone looking for a book that will make you reexamine your own life and think about the way that choices you've made, missed chances and enduring connections can make your life turn out differently than you might ever have imagined. I loved the way that I just couldn't puzzle it out and that's what made me recommend it to our book group as I know that lots of our members love a book like this – that keeps you guessing right up until the end.
I was gutted to be on duty and not be able to finish this gripping read in a oner – but if you get the opportunity – set aside a rainy Sunday, clear your diary and give yourself a real treat.
So many of my favourite bloggers are on this tour -so make sure you check out their reviews too
Thanks to Anne Cater for inviting me to take part in the blog tour and for my copy of the book.
Perfect Liars is available now. Click here to order yourself a copy here – 
Writer On The Shelf
Rebecca is a freelance journalist. She has a column for the Telegraph Women's section, works for Metro Online and has written for Marie Claire, the Independent, the iPaper, The Guardian, Indy100, LOOK and the New Statesman among others.
Rebecca is a regular contributor to Sky News and ITV's This Morning as well as appearing on Radio 4's Woman's Hour, LBC, BBC News 24and the BBC World Service to discuss her work.
She graduated from the University of Bristol with a BA in English & Drama in 2013 and from Royal Holloway's Creative Writing MA in 2015. She lives in Kentish Town with her husband.