You can take the small-town girl out of the big city – but can you take the big city out of the girl?
Job. Flat. Boyfriend. Tick. Tick. Tick.
Aisling (seems) to be winning at life. But life has other ideas.
Fired. Homeless. Dumped. Tick. Tick. Tick.
When everything comes crashing down around her, moving back in with her mam seems like a disaster.
But might returning to her roots provide the answers Aisling's looking for?
So I am a confirmed fan of Aisling. I have bought precisely 9 copies for friends' birthdays, talked about it to everyone at my Book Group and tweeted about it incessantly. I was SO excited to be emailed and invited on the tour for #TOIBA , I can't even tell you! Aisling has become a real word-of-mouth phenomenon and I am so thrilled to be part of it.  I don't think you have to be from Ireland to recognise an Aisling and I think that whether you've met one, are best pals with one or are an Aisling, you're going to love this book just as much as #OMGWACA – and I bloody loved that!
I'd like to thank Olivia Thomas from Penguin  for inviting me on the tour and recommend that you follow it and see what all the other fab bloggers had to say about this unfogettable sequel. I loved it so much I had to make a #GIF in its honour!
Author John Boyne has said: "Aisling is the real Voice of Ireland, and I couldn't agree more. I had the nervousness you get when you've REALLY LOVED a book and you're opening the first page of the sequel – that 'It can't possibly be as funny and engaging and dead-on as OMGWACA FEELING…'
However, all of my fears were groundless lads! – I literally could not put this book down, I was so caught up in Aisling's journey and I'm sure you will be too. Her combination of modern woman and old fashioned romantic; good daughter with streak of rebellion and country girl with city dweller mean that everyone can identify with her – she's a representation of all the things that we all struggle with in modern life – how to be ourselves in a world that's always telling us that our plain old self just isn't good enough.. It's hard to feel like that – that your life is just waiting to begin and if only this one thing happened then everything else will just fall into place. Even if for you it wasn't a white frock and a feck-off reception at a swanky venue , you'll still be able to connect with Aisling's feeling of 'Why me' when her life plan which seemed so logical, just never seems to pan out the way she expects it to…
This sequel retains all of the familiar Aisling qualities that you loved and adds some new ingredients into the mix as she grows up and begins to see the world in a slightly less rose-tinted way. I loved the idea behind this book: that our future might not always be written the way that we think it is and that we can change our destiny without having to leave behind the things which make us our essential selves. There's surely a lesson for all of us there as Aisling grits her teeth and gets on with things, even when its something as shattering as  the death of her beloved father and this sequel lets us see that this very relatable character has real-life struggles coping with this, but get on with life she does. His posthumous advice for her to get herself 'something nice' would bring a tear to a glass eye and was just one more reason why I love this book so much.
Aisling definitely isn't just for an Irish audience though, there is lots here that you'll recognise wherever you grew up. I totally fell for Aisling; she's my favourite fictional character that I've 'met' as an adult and that's some competition!   I think that what I love about her most is that she is uncompromisingly herself throughout both books- regardless of what life throws at her or how much her life differs from her original hopes and dreams
This is the kind of book you'll be buying for all your friends and begging them to read as you will want to spend hours talking about Aisling and thinking of all the ways you've either been like her or met someone who's done exactly the same thing.
I loved the story behind the book too: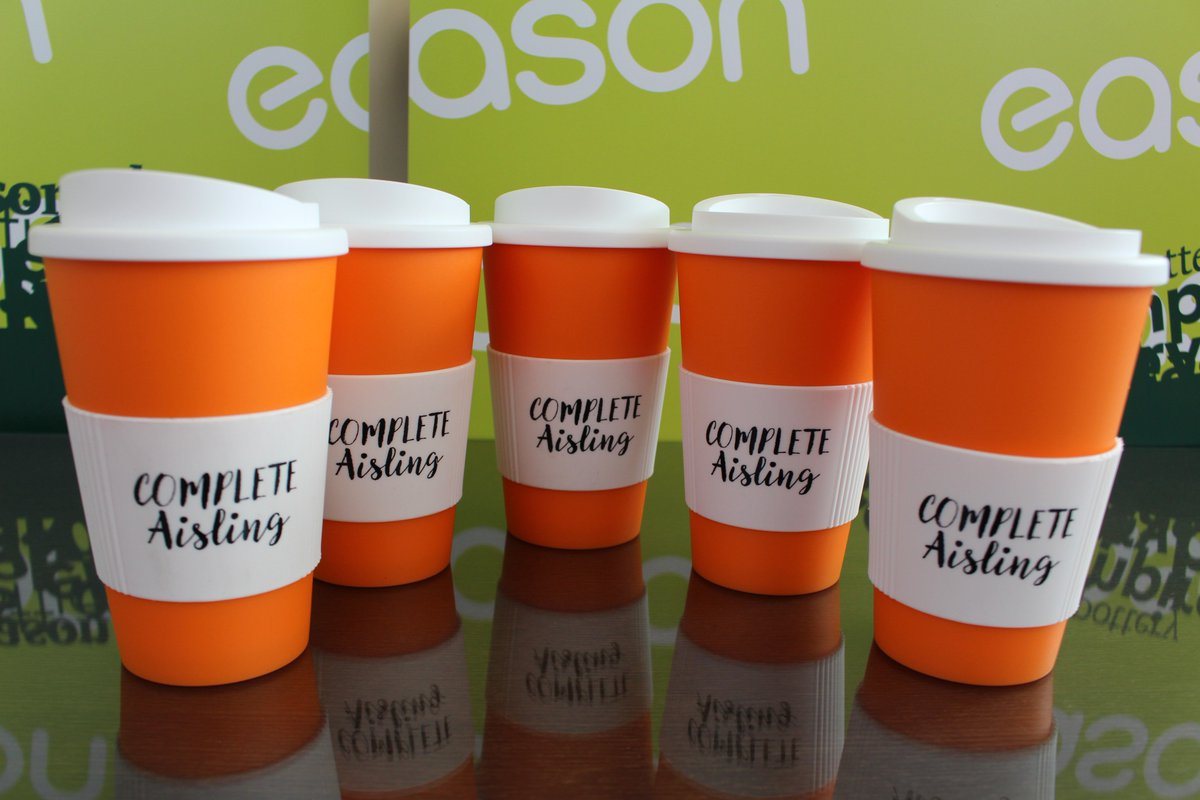 Authors Emer McLysaght and Sarah Breen are Aislings. Maybe not complete Aislings but about 42%. The Aisling character was conceived in their sitting room in 2008, when they began to observe the many traits, characteristics and quirks of a very particular type of Irish girl; one they identified around them and one they identified with.
The Aisling character started as an in-joke between two best friends on a Facebook group which now boasts nearly 50,000 followers – you can't get much more of a phenomenon than that, surely. I cannot wait to see this brought to the screen and know that I'm going to absolutely love it, given the pair's writing credentials, I think it's going to be amazing!
Check them out over on Facebook ~ Oh My God What a Complete Aisling
And check out some of the other fantastic bloggers on the tour – I loved hearing what they thought about Aisling and I love it when they reveal their own wee Aisling moments in their review. Mine was breaking up with an ex boyfriend and leaving a whole uni folder at his flat – then having to go back after my grand exit and shamefacedly retrieve my folder of notes on 18th-century poetry whilst totally avoiding the sniggers of his flatmates who had totally been slagging me off as I arrived.
There's a wee bit of Aisling in us all – I recommend you get out and treat yourself to a copy so that you can find out for yourself how much of an Aisling you really are…

Writers On The Shelf

​Emer McLysaght and Sarah Breen conceived the character of Aisling in their sitting room in 2008, when they began to observe the many traits, characteristics and quirks of a very particular type of Irish girl; one they identified around them and one they identified with.
Oh My God, What a Complete Aisling was an instant sensation in their native Ireland and the Number One bestselling adult fiction title of 2017.
Emer McLysaght is the former editor of The Daily Edge and has worked extensively in journalism and radio.
Sarah Breen is a journalist whose work has appeared in Stellar, Image, U, the Irish Independent and The Gloss.