Francis Benthem is a successful artist; he's created a new life on an island in the sun. He works all night, painting the dreams of his mysterious Russian benefactor, Illy Prostakov. He writes letters to old friends and students back in cold, far away London. But now Francis Benthem is found dead. The funeral is planned and his old friend from art school arrives to finish what Benthem had started. The painting of dreams on a faraway island.
But you can also paint nightmares and Illy has secrets of his own that are not ready for the light. Of promises made and broken, betrayal and murder…
'Within the dark heart of an abandoned city, on an island once torn by betrayal and war, lies a terrible secret…' 
The Golden Orphans allowed me to escape into a dreamlike, poetic and mysterious world, far away from my busy reality of teaching in a hectic secondary school. I was mesmerised by the beauty of some of the descriptions of this mysterious and fascinating setting by Gary Raymond, and at times found it quite difficult to tear myself away and come back to reality.
The atmosphere of secrecy and drama is perfectly maintained throughout this wonderful novel; the setting of Famagusta and its real-life enclosure and occupation was something that I wanted to read more about as soon as I'd finished reading The Golden Orphans Gary Raymond manages to make the setting as compelling and 'present' as her main characters. Even though I was reading it in Scotland in November, I felt Cyprus come to life as I walked in the footsteps of these characters and experienced their journey right alongside them.
Raymond is definitely a talented voice. He draws the reader into these characters' world and makes them live for us as we read; lives which are are all the more powerful due to their connections with real-life events. I was happily engrossed in my Varosha research – and looking through Cypriot Air BandB rentals in a post-reading haze – for a whole afternoon after reading this engrossing book.
The Golden Orphans paints a picture of an artist whose life seems in a downward spiral. Neither his love life nor financial situation is going to plan and if feels like he can do nothing to put this to rights.   When news arrives of the death of his old colleague and mentor, Francis Benthem, our mysterious narrator heads to Cyprus for the funeral and these adventures begin.
The fact that we never discover the unknown narrator's name adds a further note of intrigue and mystery to this novel and really drew me in – who is he and what is drawing him to Cyprus? I really felt captivated and I can definitely see why there have been parallels drawn with Ripley as the atmospheric blend of deft characterisation with a real sense of place definitely reminded me of some of Highsmith's writing. So many questions flood our minds as we are drawn into this web –  Why was he summoned here and by who? Why was Francis Benthem in Cyprus? These questions and more are presented to us and then things grow even more complicated when he is invited into the home of a   Russian millionaire, who we later find out was a patron of the mysterious Francis Benthem too.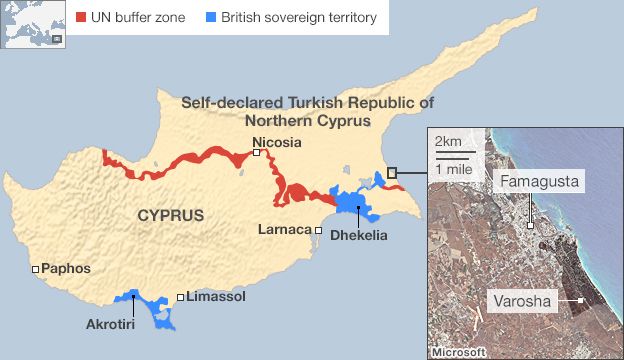 Francis Benthem, we soon discover, was a painter for this wealthy Russian, Prostakov who employed him and had him close at hand in order to help him track down the dreamlike threads of a mysterious group, known as The Golden Orphans. This mysterious endeavour is about to be passed on from mentor to protegé as we dive beneath the surface of mysterious Famagusta and into the shadowy world of some of its more mysterious inhabitants.
I can see this being a novel that I'll be begging other people to read. It would make a fabulous book group choice as I feel that it could promote really interesting discussions about preconceived the way that setting can draw you in,  the way we are all haunted by our dreams and the partition of Cyprus – which I really didn't know much about. I was totally engrossed from start to finish and could not go to sleep until I found out how it ended. There 's a dreamlike atmosphere that pervades this book and it really captured my imagination – Buy yourself a copy here and immerse yourself in this absorbing and unique world.
Thank you to lovely Emma, aka @damppebbles for providing me with a copy in return for a fair review. It's such a gorgeous looking book and even if I'm a bit biased, I think it looks fab in my #OnTheShelfie
Writer On The Shelf
Gary Raymond is a novelist, critic, poet, and editor. In 2012 he was one of the founding editors of Wales Arts Review. His debut novel, For Those Who Come After, was published by Parthian in 2015. Raymond is a regular commentator on Welsh art and culture for BBC Wales, but his writing has taken him as afar afield as Japan and India. He has written on subjects as diverse as new wave horror cinema to the life and works of Arthur Koestler. He is also the presenter of Wales Arts Review's OffScript podcast series.