When Sam falls in love with Deptford thug Derek, and Anne's best friend Kathleen takes her own life, they discover they are linked not just by a world of drugs and revenge; they also share the friendship of the uncanny and enigmatic Deborah.
Seamstress, sailor, story-teller and self-proclaimed centenarian immortal, Deborah slowly reveals to Anne and Sam her improbable, fantastical life, a history of hidden Deptford and ultimately the solution to their crises.
With echoes of Armistead Maupin, Attend is a beautifully written, darkly funny, mesmerisingly emotive and deliciously told debut novel, rich in finely wrought characters that you will never forget.
I'm delighted to be taking part in the blog tour to celebrate the publication of West Camel's debut novel, Attend, and would like to thank Karen Sullivan and Anne Cater of Random Things for the tour invitation otherwise I might never have discovered this original, magical and unforgettable read.
Deptford previously was only known to me as the place where Elizabethan playwright Marlowe was killed. This novel, by West Camel, has a very different take on history and mystery and I loved the way that it mixed gritty urban detail with magical realism to make a wholly unique blend that really appealed to me as a reader.
I love reading novels that confound my expectation – that turn out to be something totally different to the novel that I thought that I was going to be reading. Attend by West Camel is one of those novels. It transformed my preconceived ideas about a London novel that would take me to the heart of the inner mechanisms of organised crime and underground shady dealings and transformed in front of my eyes into a meditation on humanity and our need to connect with other people like a full-on Christmas miracle all to myself.
This is an absolutely immersive read, it's as rich in detail as a piece of the mysterious Deborah's sewing,  weaving its disparate threads of the narrative together in a magical way that embroider on truths and snip away at your preconceived opinions about magical realism. I found myself re-reading certain parts of it – especially the parts featuring Deborah –  just to experience them again as I was so caught up in the feeling that I wanted to experience it all over again.
Attend blends together three very distinct narratives into a tale that is very much more than the sum of its parts.   Deborah who makes clothes for a living, Sam who is trying to wrestle with his emergent sexuality and Anne – an ex-drug addict who is struggling with her own demons as we meet her in the novel.  These three characters' fates intertwine in the novel as their stories interweave a tale of Deptford and its characters with Deborah stitching their fates together as we find out more about their histories, their hopes and their dreams.
Deptford is almost a character in its own right and I felt like West Camel really brought this district to life – blending its darker side with the life and vitality of its inhabitants and making us think about the fact that even in the most violent and deprived areas, hope and humanity can bloom alongside  violence, abuse and addiction and that hope and compassion can live side by side alongside organised crime and racketeering.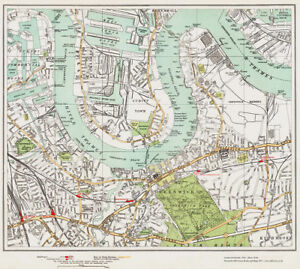 West Camel is a talented and original writer whose characters spring off the page and come to life for you as you read their stories.  Dorothy's character is unforgettable – she is a sad and painfully isolated character who wanders through its pages like a ghost  -making us question her existence and wonder about the other unearthly encounters that we might have had ourselves.
As we discover more about Dorothy's history, we begin to realise some of the reasons behind her melancholic air and understand her more as a character and those who encounter her. Her magical stories mingle together with the urban tales of Sam and Anne to provide you with a very unique reading experience – a cocktail of urban realism with magical undertones that is a hugely satisfying reading experience. If you've never had strong cheddar and Christmas cake – and feel like it shouldn't go together – then I can liken it to this reading experience. Two things that when placed together yield something unexpectedly satisfying and unique that has to be tried and savoured to truly appreciate it.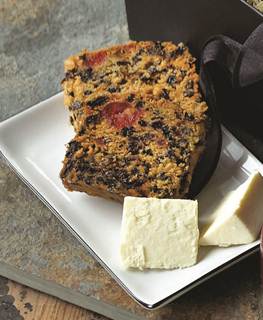 Attend is a character-driven novel that I'll be recommending to everyone. It stands out to me due to its originality and its sense of atmosphere. Deptford springs to life as a stage for these characters' lives to intersect and for you to think about your own life and the people who you meet with and connect with in unexpected ways. I often think of this as  I'm reading a book and this novel definitely made me wish that I could scroll through these pages alongside these characters and walk into the story to meet them for myself. West Camel is a new and exciting voice in fiction that I'll definitely be looking out for in future, I loved his voice and the characters that he brought vividly to life in this book. You can read more about him here
He truly does deserve his nickname as the Dickens of Deptford! Buy yourself a copy of this fantastic and unique read here, you definitely won't regret it.
'A literary EastEnders, with precision language and beautifully interwoven storytelling … I couldn't put it down' Liz Loves Book
Writer On The Shelf