THE SIX LOVES OF BILLY BINNS is a deeply moving and honest debut set in London against the backdrop of the changing 20th century.
It is reading group fiction perfect for those who loved the quirky pathos of Gail Honeyman's ELEANOR OLIPHANT IS COMPLETELY FINE and the humour of Rachel Joyce's THE UNLIKELY PILGRIMAGE OF HAROLD FRY
I remember my dreams but not where they start.
Further back, I recall some of yesterday and the day before that. Then everything goes into a haze.
Fragments of memories come looming back like red London buses in a pea-souper.
Time plays funny tricks these days.
I wait for the next memory. I wait and I wait.
At 117 years old, Billy Binns is the oldest man in Europe and he knows his time is almost up. But Billy has a final wish: he wants to remember what love feels like one last time. Thanks so much to Anne Cater for inviting me on the tour and I'm delighted to rave about another fantastic book so early in the year!
As he looks back at the relationships that have shaped his flawed life – and the events that shaped the century – he recalls a life full of hope, mistakes, heartbreak and, above all, love.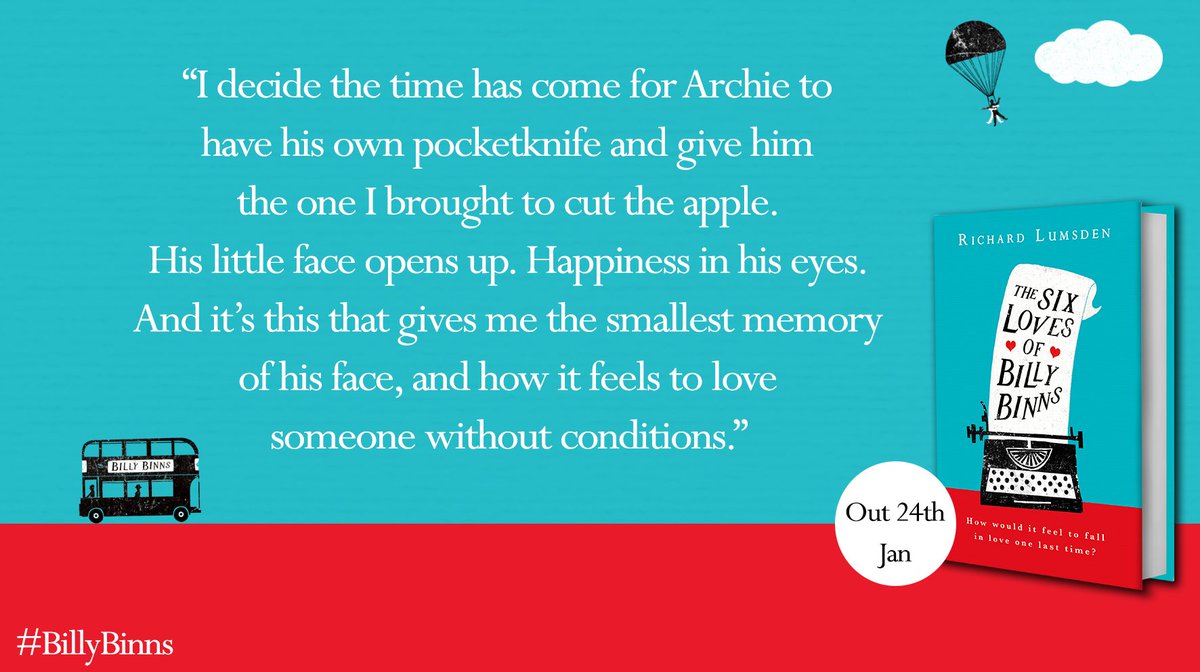 Billy Binns is my new favourite character. I was so gutted to miss the #NewVoices event in Edinburgh this week and miss out on meeting the lovely @headlinepg team too! It sounds like my blogging girls had a wonderful time and I really really hope that I get the opportunity to go next year. I'm so excited for more of my friends and fellow bloggers to move #BillyBinns up their #TBR list so that I can chat at length about this wonderful read and analyse how Billy's entire long life is skilfully conjured through Richard Lumsden's deft description and totally believable characters.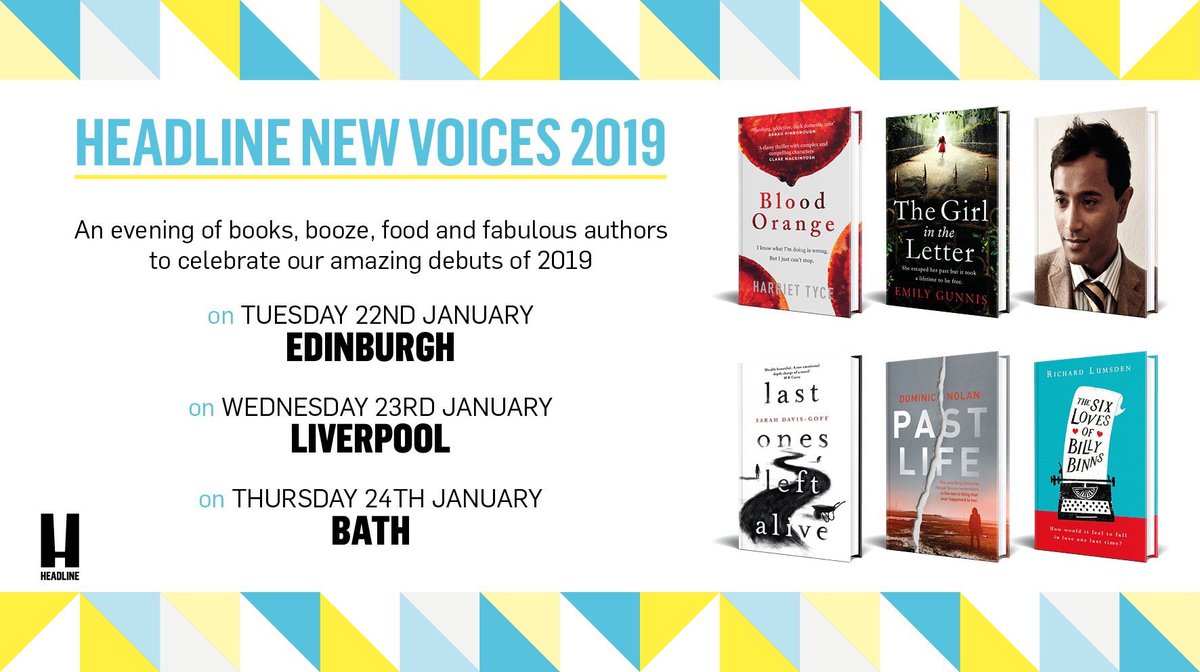 Billy's long and wonderful life story is very vividly described and I was soon immersed in his dramatic past. It explored periods that I didn't know as much about as well as episodes in history that I thought I knew well and I was soon wholly engrossed by Billy's life story as we travelled back in time with him and discovered the true nature of his role in these historic events. I really enjoyed the way that Richard Lumsden wears his learning lightly and skilfully manages to teach you a lot about these varied eras through Billy and his eclectic adventures. I absolutely loved his wartime experiences and felt like they sprang off the page and really allowed us to witness this era right alongside Billy, which I absolutely loved.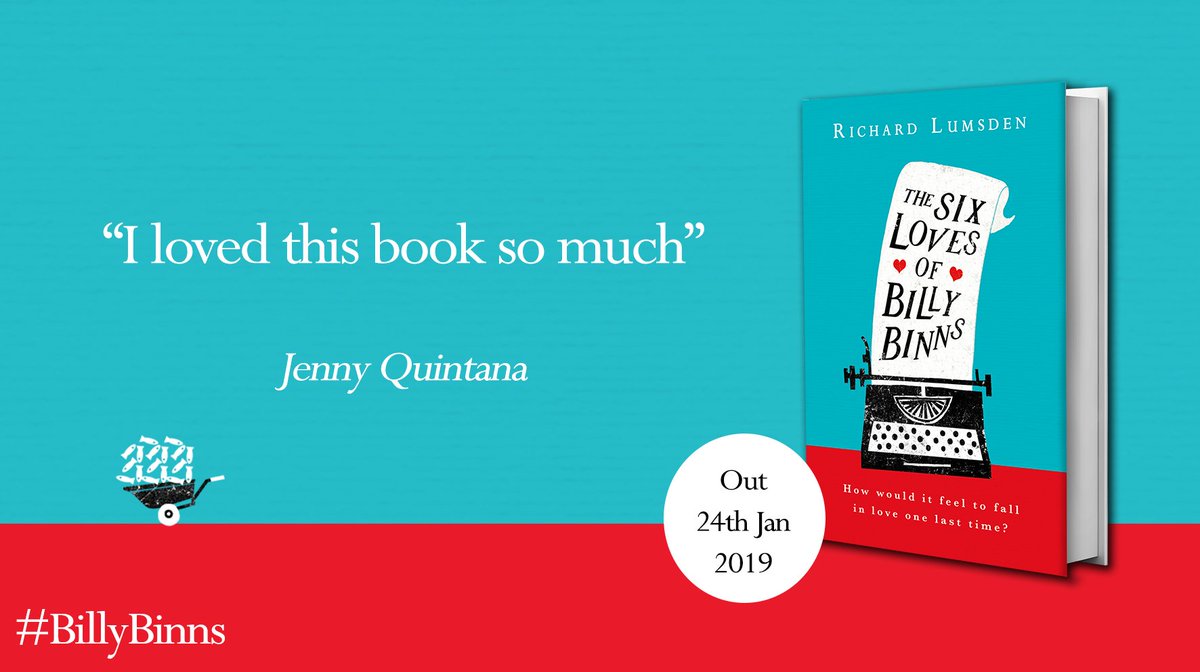 Billy Binns' story explores the power of the past to affect our present and the past's hold over us which Richard Lumsden conveys so skilfully in this wonderful novel. Even though  Billy's life spans an entire century, my overwhelming feeling when I finished reading this thought-provoking read was that even though people nowadays lead lives very different to Billy and his friends, we are connected by far more than divides us.
The pain and suffering endured by the men of the Great War and the after effect of it on their lives was a wonderful 'crucible' to explore how the past haunts us and Richard Lumsden really makes us feel like we are there with them, experiencing the pain of the past and the pain that we've all struggled with on our journeys as human beings.
I absolutely recommend this read for people who really like to get their teeth into a story and those readers who enjoy a novel that is as far from formulaic and predictable as it is possible to be. In the present reading climate, many books can seem very same-y and this was a real palate cleanser for me. I loved the characterisation as much as I enjoyed the narrative style and I will definitely be recommending Billy Binns to friends of mine who enjoy a thought-provoking and engrossing read. Bravo, Richard Lumsden – it's only January but #BillyBinns is really looking like a contender for my 'Best of 2019' list already and might even earn a place on my 'Best of the Year' #OnTheShelfie
Treat yourself to a copy here
Writer On The Shelf
Richard Lumsden has worked as an actor, writer and composer in television, film and theatre for 30 years. As an actor his films include Downhill, Sightseers, Sense and Sensibility and The Darkest Hour, as well as numerous television shows and theatre productions. The Six Loves of Billy Binns is his first novel.
You can follow Richard on Twitter @lumsdenrich and visit his website for more information.