It is 1911, and Jean is about to join the mass strike at the Singer factory. For her, nothing will be the same again.
Decades later, in Edinburgh, Connie sews coded moments of her life into a notebook, as her mother did before her.
More than 100 years after his grandmother's sewing machine was made, Fred discovers a treasure trove of documents.  His family history is laid out before him in a patchwork of unfamiliar handwriting and colourful seams.
He starts to unpick the secrets of four generations, one stitch at a time.
'A tapestry of strong characters and accomplished writing' Herald Scotland
'A hopeful and poignant debut that lingers long after the final page' Helen Sedgwick, author of The Comet Seekers
'An extraordinarily accomplished and beautiful debut novel woven with historical detail'
Rachel Lucas, author of Wildflower Bay
The Sewing Machine is the kind of novel that I absolutely love. Three stories connected across time with lives and experiences that you are equally drawn to and whose stories you can move between effortlessly.  Natalie Fergie writes Jean, Connie & Fred so convincingly that you really feel that you've spent time in their worlds, making it very hard to pull yourself away. It's a novel made for long winter afternoons and I got lost in it in my winter break in gorgeous Ayrshire this year.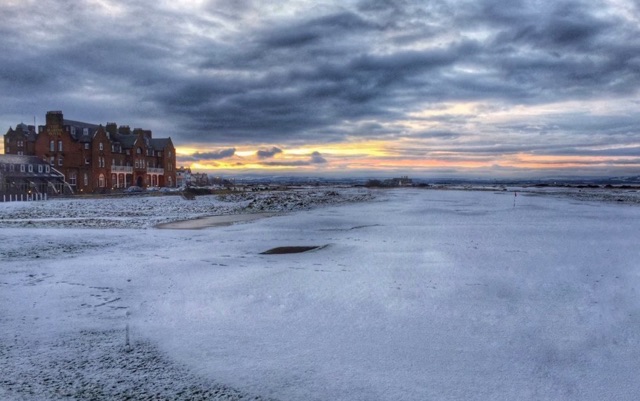 The three characters' stories are all very different and their connections with the sewing machine itself are for very different reasons – what they have in common, however, is a very real feeling of authenticity. It feels like time travel in the very best way. It gives you a chance to experience three very different worlds and get a glimpse through the keyhole in a way that so very few writers are able to conjure for their readers.
Jean and Donald's involvement in the strike – where 10,000 workers walked out after an incident in the Singer factory made me go off and explore this fascinating episode of history that I'd never previously known about and talk about it with my mum. It is amazing to see how workers were treated by large companies not even that long ago and I loved the way that Jean and Donald's personal story was brought to life beautifully against the historical background surrounding their romance
Connie and Alf's story moves us forward in time to a time that many of us will be able to connect with through the tales forged in our own childhoods and told to us by our parents and grandparents. Both my nana and my mum were talented at sewing and my little sister and I spent many happy hours playing with the button boxes, rick rack braid and pinking shears in our childhood. One of the things that I loved best about this book was how much I connected with it personally and the fact that 10,000 other people have loved it too means that Natalie Fergie's book is clearly allowing lots of people to time-travel seamlessly back into their family's past.
I often find that multiple narratives can result in you feeling drawn to one that you found more engaging at the expense of the others. Not so here. There was a pleasing balance of all of these stories through their connection with the sewing machine. All of the threads of these stories were so cleverly stitched together that the patchwork take of these lives has stayed with me long after finishing it.  Her characters were so well-drawn that I felt like I knew them and wanted to dedicate my attention to the way their stories interconnected, rather than feeling that one overwhelmed the other.
Natalie Fergie is such a talented voice. She draws the reader into her characters' worlds and makes them live for us as we read.  Jean and Connie's tales are all the more powerful due to their connections with real-life events.
The way that Fred's modern-day story is linked to the past through the discovery of the notebooks was a wonderful device to connect the present and the past seamlessly and allowed us to see that sometimes a book can be so well-written that being brought to tears by its characters seems just as natural as being moved by episodes of your own family history. I cannot recommend it warmly enough and am so delighted that it's had such success. If you haven't already put it on your 2019 TBR list, then you absolutely should now.
Here is the link to treat yourself to a copy right away
I loved this gorgeous book so much that I devoured it in a single day. Thank you so much to Anne Cater at RandomThingsTours for inviting me to take part in this very special tour
I absolutely loved Fictionophile's blogpost -and the accompanying picture was just perfect
Now, I'm just waiting on her next one…
Writer On The Shelf
Natalie Fergie is a textile enthusiast and has spent the last ten years running a one-woman dyeing business, sending parcels of colourful and unique yarn and thread all over the world. Before this, she had a 27-year career as a nurse and latterly, as a Health Visitor.
Natalie lives near Edinburgh with her husband, and a dog called Boris. Her sons have flown the nest.
The Singer 99k which was the inspiration for the novel has had at least four previous owners, possibly more. It was bought for £20 from someone who lived in Clydebank, just a stone's throw from the site of the factory where it was made a hundred years earlier.
It's quite possible that there are another eight sewing machines in her house.