The Mongol Derby is the world's toughest horse race. A feat of endurance across the vast Mongolian plains once traversed by the people of Genghis Khan, competitors ride 25 horses across a distance of 1000km. Many riders don't make it to the finish line.
In 2013 Lara Prior-Palmer – nineteen, underprepared but seeking the great unknown – decided to enter the race. Driven by her own restlessness, stubbornness, and a lifelong love of horses, she raced for seven days through extreme heat and terrifying storms, catching a few hours of sleep where she could at the homes of nomadic families.
Battling bouts of illness and dehydration, exhaustion and bruising falls, she found she had nothing to lose, and tore through the field with her motley crew of horses. In one of the Derby's most unexpected results, she became the youngest-ever champion and the first woman to win the race.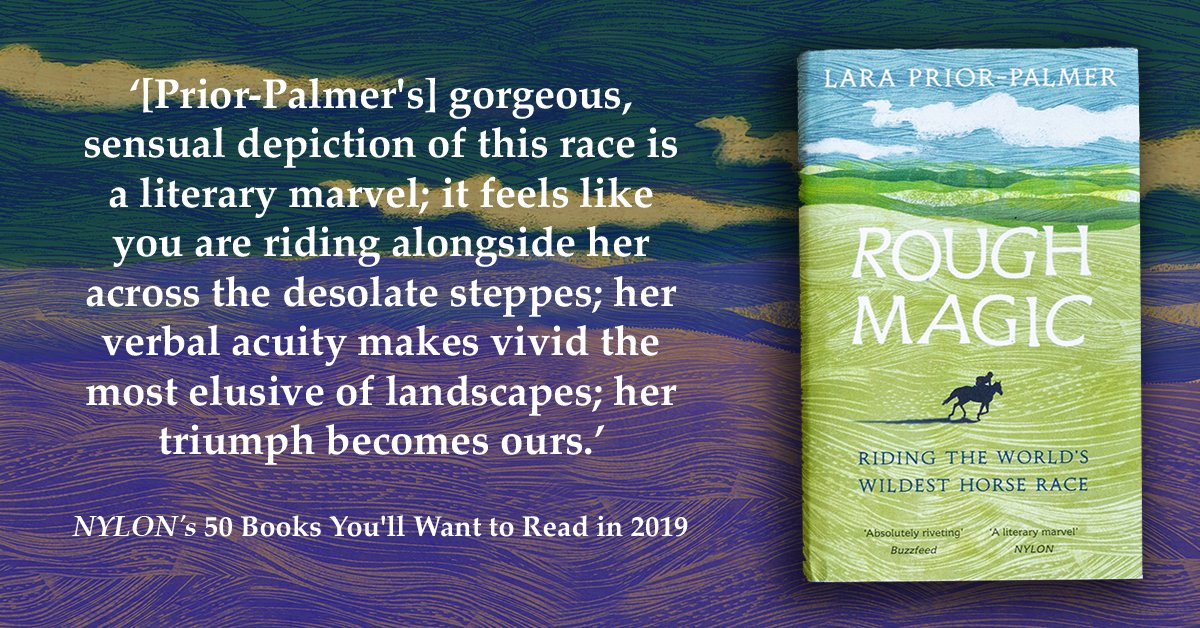 A tale of adventure, fortitude and poetry, Rough Magic is the extraordinary story of one young woman's encounter with oblivion, and herself.
Anyone who reads my blog occasionally knows that I have a deep love of non-fiction and adore being transported to places that I've never visited before. I was absolutely delighted when Anne Cater wrote to me to ask if I'd like to be on the blog tour for Rough Magic for a very special reason – I'm actually travelling to Mongolia this summer– and I'm happy to report that I enjoyed it every bit as much as I was anticipating.
This book tells the epic story of Lara Prior-Palmer's incredible adventure when she decides to set herself the challenge of entering the famous Mongol Derby. Lara's adventure begins when she signs up for a race she certainly doesn't feel prepared for – and ends with a result she can never have imagined in her wildest dreams.
Her adventures across a wide range of terrains – from the torrential rains that soak her to the skin to the wild grasslands that seem to stretch on forever made me so excited to experience this gorgeous country and its culture for myself this July. Lara describes her adventure so vividly you almost feel like you are galloping across the Steppe yourself with one of her ponies and I loved the descriptions of each of them and their short time together. Because I am a huge fan of travel books with a difference, I was so excited to read about a country and a race event that I knew so little about and through reading Lara's account I could experience its highs and lows right alongside her.
What I loved about the book was the feeling of getting to know Lara the person as well as Lara the rider, through being able to turn the pages of her musings and hear her inner thoughts and feelings as her incredible journey progressed. Lara writes about it all in her Winnie the Pooh notebook, alongside snatches of Mongolian culture, her competitors – including arch-nemesis Texan toughie Devan – as well as snatches of literature which she uses to inspire her and drive her onwards when the going gets tough – which it certainly does.
Lara's a thinker as well as an action woman and I loved reading her thoughts and reflections on her epic achievement and wish I'd been able to hear her talk at the Hay Festival this week for myself. If you get the chance, definitely try and catch her on the tour and hear about her adventures first-hand ( from the horse's mouth even...)
I absolutely loved this intriguing and original book that transports you on an epic adventure that you won't forget easily.  You do not have to be into riding or exotic adventures to get drawn into Lara's story and you will be amazed that a 19-year-old has the grit, resilience and determination to even enter an event like this – never mind win it and I was cheering her on from the get-go and hoping that the UK managed to put the USA in its place after a show of bravado from Texas
I love doing my research after finishing a book I've enjoyed and if you are intrigued by Lara's story, you could find out more here. You will be able to read all about Lara herself as well as get details of the race and hear about what she's done since. I love looking in more details about the setting of novels and always head to The Booktrail to imagine it for myself – you should definitely head over there, you won't be disappointed.
If you are intrigued by my research and would like to read more about this epic adventures then follow the blog tour and definitely buy yourself a copy of this fascinating read.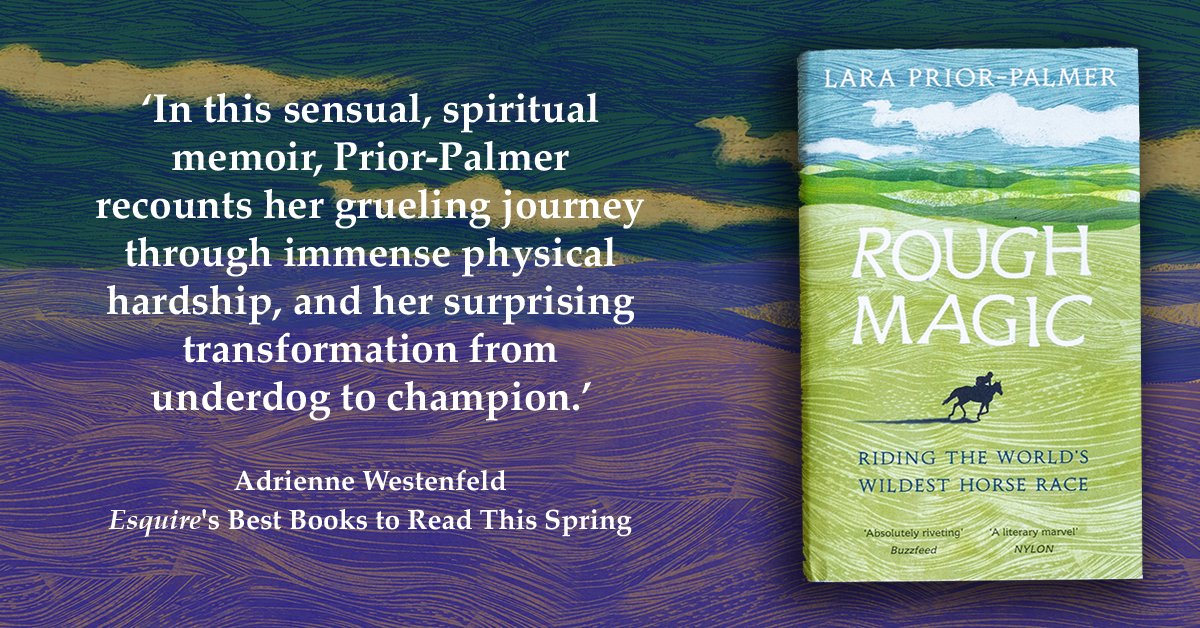 Writer On The Shelf
Lara Prior-Palmer made headlines in 2013 when she became the first woman — and the youngest ever competitor — to win the Mongol Derby.
Born in London in 1994, Lara routinely packed and unpacked her bags as a child, despite having nowhere to go.
She studied conceptual history and Persian at Stanford University, and has lived and loved, for varying lengths of time, in California, England, Iran and Wales.