'We lost all three girls that summer. Let them slip away like the words of some
half-remembered song and when one came back, she wasn't the one we were
trying to recall to begin with.'
Tikka Molloy was eleven years old during the long hot summer of 1992, growing up in an
isolated suburb in Australia surrounded by encroaching bushland. That summer, the hottest on record, was when the Van Apfel sisters – Hannah, the beautiful Cordelia and Ruth – mysteriously disappeared during the school's 'Showstopper' concert, held at the outdoor amphitheatre by the river.
Did they run away? Were they taken? While the search for the sisters unites the small
community, the mystery of their disappearance has never been solved. Now, years later,
Tikka has returned home and is beginning to make sense of that strange moment in time.
The summer that shaped her. The girls that she never forgot.
Brilliantly observed, spiky, sharp, funny and unexpectedly endearing, THE VAN APFEL GIRLS ARE GONE is part mystery, part coming-of-age story – a perfect summer chiller with a dark shimmering unexplained absence at its heart.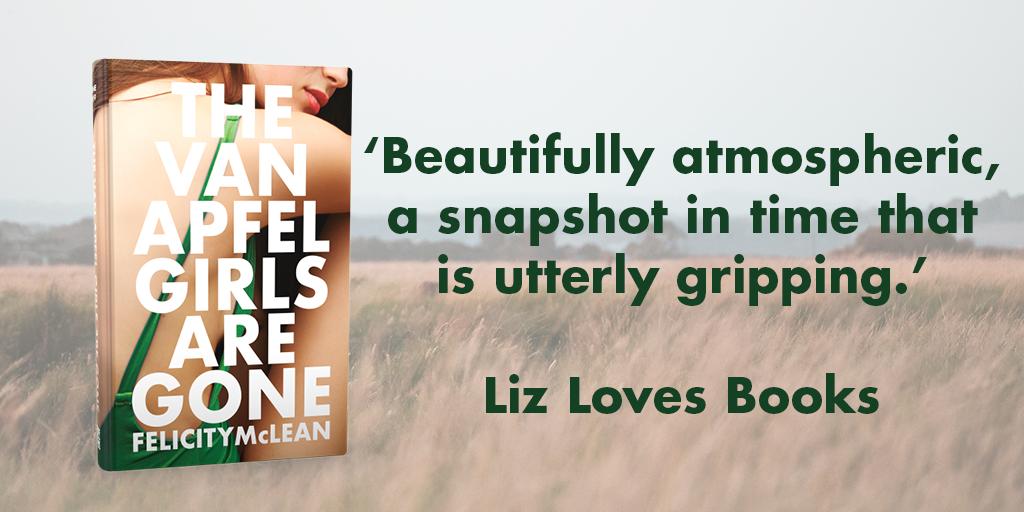 As soon as I heard the comparisons to The Virgin Suicides and Picnic at Hanging Rock, I was totally sold!  – I love an atmospheric and intriguing read and #TheVanApfelGirls certainly ticks both of those boxes with room to spare.   I was delighted to be invited on the blog tour for this book by Anne Cater as I'm always happy to trust her judgement about my next read. It sounded really fascinating and after finishing it the first thing I did was to add it to my #SummerReads at the book group I run – as I know that my #Librarians as we call ourselves at #WineLibraryBookClub would love it just as much as I did.
I loved Tikka's character – she's eleven and one-sixth years old and a character that you won't be able to forget in a hurry – the writing here really makes you feel like you are being allowed into her world and seeing the girls' disappearance from her perspective. Her childlike determination to get to the bottom of what exactly is going on and her naivety in the way she understands the machinations of the adult world she is experiencing are described in such a way as to make her feel absolutely authentic as a character and make us see the mysterious goings-on from her unique and idiosyncratic perspective.
I love that this book defies being pigeonholed into merely one genre – it manages to be a book that crosses genres and will appeal to people who like something a bit different. It's definitely a mood-piece and is very atmospheric yet at the same time, Felicity McLean's skill in characterisation and plotting are equally compelling and keep you turning the pages as you're drawn deeper into this intriguing tale.
The dual timeline definitely brought something additional to this mystery and the fact that it's set in a time I remember so well, the 90s –  gave this a really authentic and credible air. The period atmosphere and tiny details allow you to immerse yourself in Tikka's world and see things that scare and confuse her from both ends of the telescope as you move between her childhood and adult perceptions – seeing that the things she remembers as being odd and strange might be rather more sinister than she realised all those years ago as we peel back the layers and see the girls' disappearance from a more mature perspective
This book drew me in and kept me there. It was a satisfying blend of deft characterisation, period detail and intriguing mystery with a really original voice that I really fell for.  It was definitely one of those books that you pick up and then lift your eyes from to find out that a good couple of hours have passed and you're still reading. You'll really want to find out answers from this book, but as I'm firmly committed to my 'no spoilers rule' you're going to have to read it for yourself to find out exactly why I found this mystery so compelling…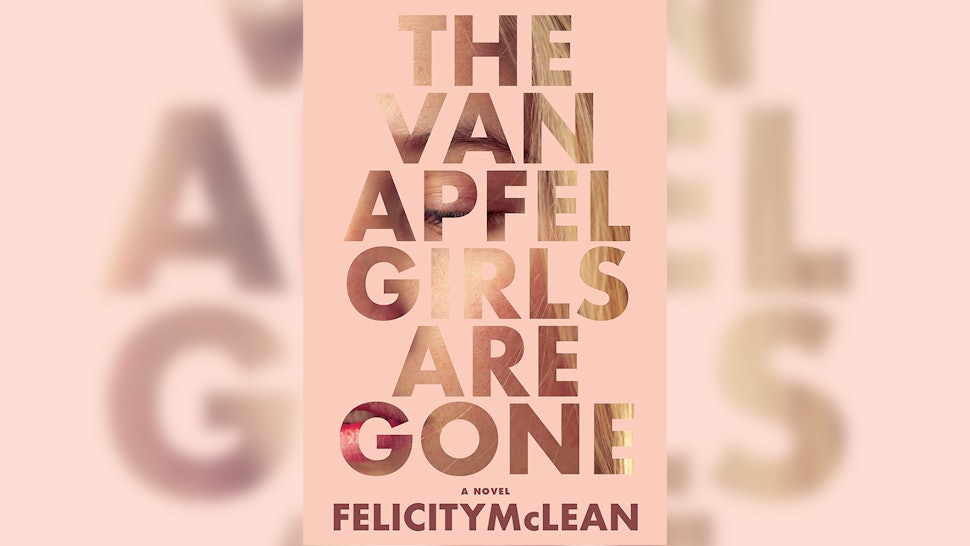 Felicity McLean's skilful plate spinning means that #TheVanApfelGirls is a mesmerising read and you'll scarcely be able to pause for breath once you start reading it -but don't just take my word for it. Join the blog tour and find out what these other bloggers think of it – or even better, buy yourself a copy and find out for yourself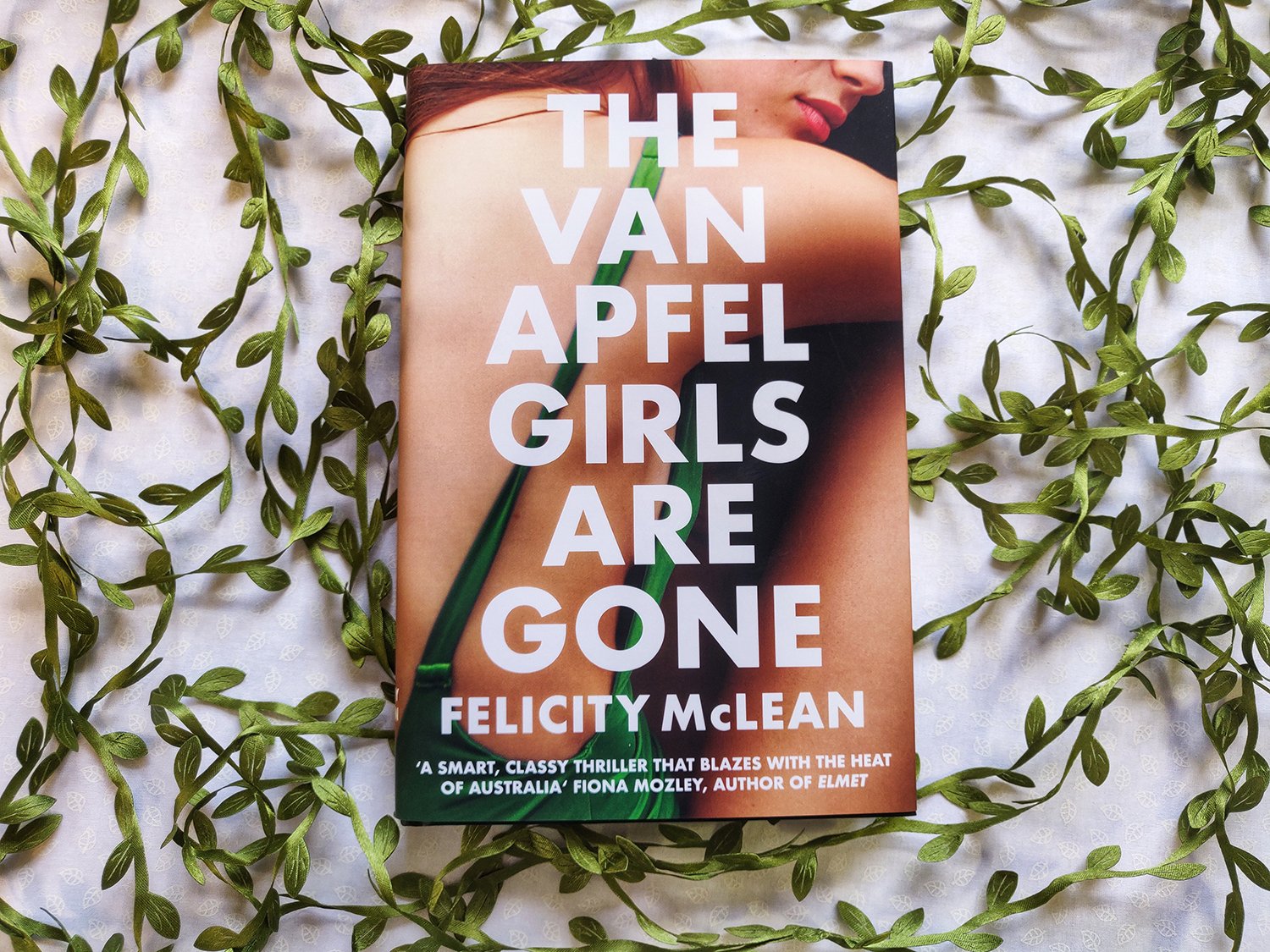 'A smart, classy thriller blazing with the heat of Australia that slowly reveals
its many layers.' Fiona Mozley, author of Man Booker-shortlisted 'Elmet'
'Engrossing and goosebumpy from start to finish, this novel about three young sisters who vanish all together one night has the chilling feel of true events that are stranger than fiction, and the stuff of nightmares….A novel that is as delightful as it is terrifying 
and just scary good.' Tim Johnston, bestselling author of 'Descent' and 'The Current'
'I deeply admire the languid, lived-in prose of Felicity McLean's lovely novel THE VAN APFELGIRLS ARE GONE. This is a story as much about forgiving ourselves our own childhoods, as it is about acknowledging and embracing the people we've become because of those adolescent (and sometimes life-altering) choices.'
Hannah Pittard, author of 'Visible Empire'
Writer On The Shelf

Felicity McLean was born in Sydney Australia. She graduated at Sydney University with a BA in English and Australian literature and worked as a book publicist before embarking on a freelance career.
Her journalism has appeared in The Daily Telegraph, The Courier Mail and the Big Issue, among others, and she has ghost-written celebrity autobiographies.
'The Van Apfel Girls Are Gone' is her first novel.
She lives with her English husband and two young children in Australia.
Twitter @FelicityMcLean
Instagram @felicity_mclean_author