Summer Reads @17DegreesMag  
Hope you are all enjoying the Summer and taking the opportunity to get some summer reading done. 2019 really has been an amazing year for reading. I spent this summer trekking and volunteering in Mongolia, my blog post about this is still brewing 🙂
My book column for Scottish Lifestyle Magazine 17 Degrees was published whilst I was away and I'm sharing my column about these fantastic summer reads.
A Summer Reunion
Fanny Blake 
A Summer Reunion is the perfect holiday read.  Amy, Linda, Kate and Jane were best friends at school. After a turbulent time in her marriage, Amy decides to invite her old friends to her stunning Mallorcan villa for a reunion weekend. As the four old friends gather, secrets are unearthed, old scores settled and new friendships forged. Will this holiday bring them together or tear them apart – and will the gorgeous Mallorcan sunsets bring new chances for happiness to blossom 
This is the perfect poolside treat and would make a fabulous movie – a sun-kissed holiday treat for you to enjoy this summer. 
2.Do Not Feed The Bear
Rachel Elliot
Sydney has never really come to terms with what happened in her family when she was only ten years old. As a free runner, she's been putting distance between herself and things she wants to get away from all of her life.  She heads off to St Ives to evade a big birthday that she has no interest in celebrating – and that's where things start to get interesting. This book will appeal to fans of Eleanor Oliphant – it's thought-provoking, filled with characters that you care about and unexpectedly touching in its treatment of loss and letting things go. Treat yourself to a copy!
3.The Path To The Sea
Liz Fenwick
Set in stunning Cornwall, this evocative read tells the tale of three generations of Trewin women who gather at their family home, Boskenna one final time. Once they come together, the secrets hidden within this beautiful old house will be revealed,  leaving all three of them changed forever. This is a book to really lose yourself in as you travel through time thinking about the way that love and loss shape our lives. If you are a fan of Kate Morton and love an immersive and nostalgic summer read, you'll absolutely love The Path to the Sea. 
4.The Woman Who Wanted More
Vicky Zimmerman
Kate Parker is about to turn forty and her world has fallen apart. To soothe her broken heart she volunteers at Lauderdale House for Exceptional Ladies where she meets the redoubtable 97-year-old Cecily Finn. Cecily soon prescribes Kate a self-help book with a difference – packed with recipes to cook herself back to happiness and thus begins an extremely unlikely friendship between two lonely and stubborn souls. This mouth-watering holiday read is based on the writer's own amazing grandmother Cecily who sounds like a real character. I hope you love it as much as I did!
5.The House On The Edge Of The Cliff
Carol Drinkwater
Grace first came to France a lifetime ago. Young, wild and full of adventure, she met two very different men and young hearts ran free. Until one hot summer night changed everything. Now, Grace is living an idyllic life in her stunning Provençal villa – Until a stranger arrives at the villa. A man who knows everything, and won't leave until he gets what he wants. If you enjoy a simmering tale of passion and intrigue in a stunning setting you will love this book and won't be able to put it down until you find out the truth. 
6.Five Steps To Happy
Ella Dove
If you love a feel-good read on your sun lounger, you'll adore this inspirational tale. Heidi experiences a life-altering accident at just 32 and her whole world falls apart. Heidi feels far too young to be an amputee and feels like her old life is slipping away when she meets Maud and her grandson Jack who teach her that every journey begins with a single step and that her future still has a lot of happiness in store. I loved this heartwarming novel based on the uplifting true story of journalist Ella Dove – it'll brighten up your day wherever you're heading this summer. 
Drama and Darkness…
Beyond Reasonable Doubt
Gary Bell
And now for something completely different. Elliot Rook is the epitome of an old Etonian QC. Or so everyone believes. In fact, he is an ex-criminal with a past that he has been keeping secret forever. Until now that is. A young woman has been found murdered and Billy Barber,  violent football hooligan and white-supremacist, is accused of her murder. Barber insists that if Rook refuses to defend him, he will expose him, destroying the life that Rook has spent his entire life building. A truly arresting holiday read that launches an exciting new crime series. 
8. The Closer I Get
Paul Burston
If you enjoy a book that breaks the mould, then you're going to love The Closer I Get. Tom is a successful writer, but he's struggling with writer's block. He can't seem to move for an online admirer, Evie, whose persistence goes way beyond mere admiration. Evie is smart, intelligent and unstable and her social-media friendships seem to be everything she has. This is a smart and twisty read with its finger truly on the pulse –  if you're searching for something dark and provocative this summer then look no further. Stash it in your beach bag and enjoy the ride.
The Van Apfel Girls Are Gone 
Felicity McLean
Tikka Molloy was eleven and one-sixth years old during the summer of 1992, growing up in the Australia suburbs. That summer, the hottest on record, was when the Van Apfel sisters – Hannah, Cordelia and Ruth – mysteriously disappeared during the school's Showstopper concert, at the outdoor amphitheatre by the river.  Did they run away? Were they taken? The mystery remains unsolved until Tikka starts to see the events of the past with fresh and less innocent eyes. This one is for fans of The Virgin Suicides and is a totally thrilling and intelligent summer read that you won't be able to put down.
10.Those People
Louise Candlish
Lowland Way is a suburban paradise. Beautiful homes. Friendly neighbours. Kids playing outside in harmony.  But Darren and Jodie don't follow the rules and soon disputes over loud music and parking rights escalate to threats of violence. Then, a horrific crime shocks the street. As the police start their enquiries, the residents close ranks: They did it. But there's a problem. The police don't agree. And the door they're knocking on next is yours.  Make sure you apply plenty of sunscreen before you start as once you begin, you won't want to tear yourself away from this twisty and terrifyingly plausible read. 
11.Whisper Network
Chandler Baker
A summer read that taps into the #MeToo movement telling the tale of Sloane, Ardie, Grace and Rosalita who have worked in the same legal office for years. Each of the women has a different relationship with their boss, Ames, who has always attracted whispers about the way he treats women. Those rumours have been largely ignored, swept under the rug and hidden by those in charge. But the world has changed. This time, they've decided enough is enough. This is a provocative and timely read that will have you cheering them on in their battle for justice. 
12.Nobody's Wife
Laura Pearson
Emily and Josephine have always shared everything. They're sisters, flatmates, and best friends. It's the two of them against the world. After Emily's perfect wedding, Josephine finds her ideal man too and it seems that all four of them are set to live happily ever after. Nothing can prepare them for happens next as lust and betrayal threaten to destroy everything. This is a breathlessly tense summer read that you'll be recommending to everyone. It lures you into the dark heart of these relationships and makes sure that you can't stop reading until you know how this portrait of obsessive love will end. Buy it now…
 Lucky Dip
Sweet Sorrow
David Nicholls
I was so excited to finally get my hands on Sweet Sorrow that I definitely squealed when it came through my letterbox.  Fans of One Day have waited a long time for this book and it's definitely been worth the wait. Sweet Sorrow describes the life-changing summer when Charlie met Fran – when nothing was ever quite the same again. If Charlie wants Fran he has to embrace her passions – even if that means joining her Shakespeare drama hobby… This is a nostalgic, poignant and moving look at first love from a writer who's the very definition of relatable. This is your summer must-read. Buy it now!
The Family Upstairs
Lisa Jewell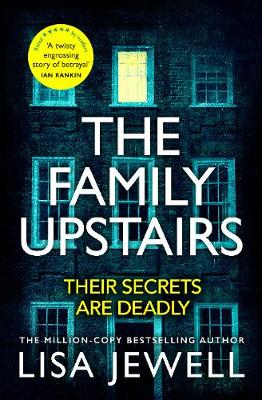 Lisa Jewell has successfully transitioned from chick-lit to dark thrillers and this one is better than ever.  In a large house in London's fashionable Chelsea, a baby lies awake in her cot, happily waiting for someone to pick her up. In the kitchen lie three decomposing corpses. Close to them,  a hastily scribbled note. They've been dead for several days. Who has been looking after the baby – and where have they gone? You'd better not start this on your holiday flight, as you won't want to get off the plane until you've solved this. A stand out summer read that will have you totally gripped. 
15.Lowborn: Growing Up, Getting Away and Returning to Britain's Poorest Towns
Kerry Hudson
Kerry Hudson is a successful novelist and journalist but her early years were very different from the life she lives now. The poverty she grew up in was grinding and dehumanising; her family life disrupted and often highly traumatic. Lowborn is Kerry's exploration of where she came from. She revisits the places she grew up in to try to discover what being poor really means. She journeys into her own childhood, realising that sometimes in order to move forward we first have to look back on the things that make us who we are. An important read that I just could not put down. 
16.The Flatshare
Beth O'Leary
Tiffy and Leon share a flat. Tiffy and Leon share a bed. Tiffy and Leon have never met.  Tiffy Moore needs a cheap flat, and fast. Leon Twomey works nights and needs cash. Their friends think they're crazy, but it's the perfect solution. Until things take a turn for the unexpected and these flatmates get more than they bargained for.  If you loved Me Before You or Love Actually, this will be your new favourite book. I'd love to see this one on the big screen: I've already cast the main characters so you'd better read it fast before it gets snapped up. 
Three Women
Lisa Taddeo
If you love non-fiction, then this book has to go to the top of your list. I just can't stop thinking about it.  Lisa Taddeo spent eight years researching this novel, spending hours with these three women to give us an unrivalled insight into their passions, hopes and fears. These three women step outwith the boundaries of conventional relationships – through adultery, forbidden desires and even a teacher: student affair. This is my read of the year so far and I'm recommending it to everyone. I was totally addicted to its searing honesty and compassion for these women and the choices they have made. Totally outstanding. 
Love, Interrupted: Navigating Grief One Day at a Time
Simon Thomas
Simon Thomas, the former face of Sky Football, reveals how grief nearly destroyed him in this heartbreaking memoir. When Simon lost the woman he loved, the future he'd imagined disappeared forever. Gemma tragically died from acute myeloid leukaemia just three days after diagnosis.  Simon is brutally honest about his journey through grief – he knew that, for the sake of his eight-year-old son, he had to find a way. Love, Interrupted is a moving story of love, loss, faith, and family that will inspire you this summer with its honesty and inspiring message that hope can be found where we least expect it. 
I have loved finding so many fantastic reading recommendations for you this Summer – you might find new writers to enjoy as well as some old favourites here.
 Hope you're all having a fantastic summer! 
Jill