We are, all of us, princes and peasants, alone in this world.
The Butcher's Daughter is the richly atmospheric story of a young woman's struggle to define herself in a world of uncertainty, intrigue and danger in a period of great upheaval during the Tudor era.
It is 1535 and Agnes Peppin, daughter of a West Country butcher, leaves her family home in disgrace. Banished and forced to abandon her new-born infant, she is meant to live out her days cloistered behind the walls of the Shaftesbury Abbey.
But as Agnes grapples with the complex rules and hierarchies of her new life, King Henry VIII has proclaimed himself the new head of the Church. Religious houses are being formally suppressed and the great Abbey is no exception to the purge.
Free at last to be the master of her own fate, Agnes descends into a world she knows little about, using her wits and testing her moral convictions against her need to survive by any means necessary…
Every once in a while you read a book that's totally different for you – that might be in its structure, its subject matter, its narrator – or in the case of this book – all three at once!
I love a book that confounds all my expectations, but this unusual and immersive novel certainly does
We all have experienced places that have 'spoken' to us. Whether you are religious or not, experiencing some greater power in a special place is an overwhelming feeling. I've never religious– but I really felt like I was able to appreciate some of the atmosphere filtered through Agnes' experiences and it was fantastic to be transported back in time to this turbulent and unpredictable time in our history.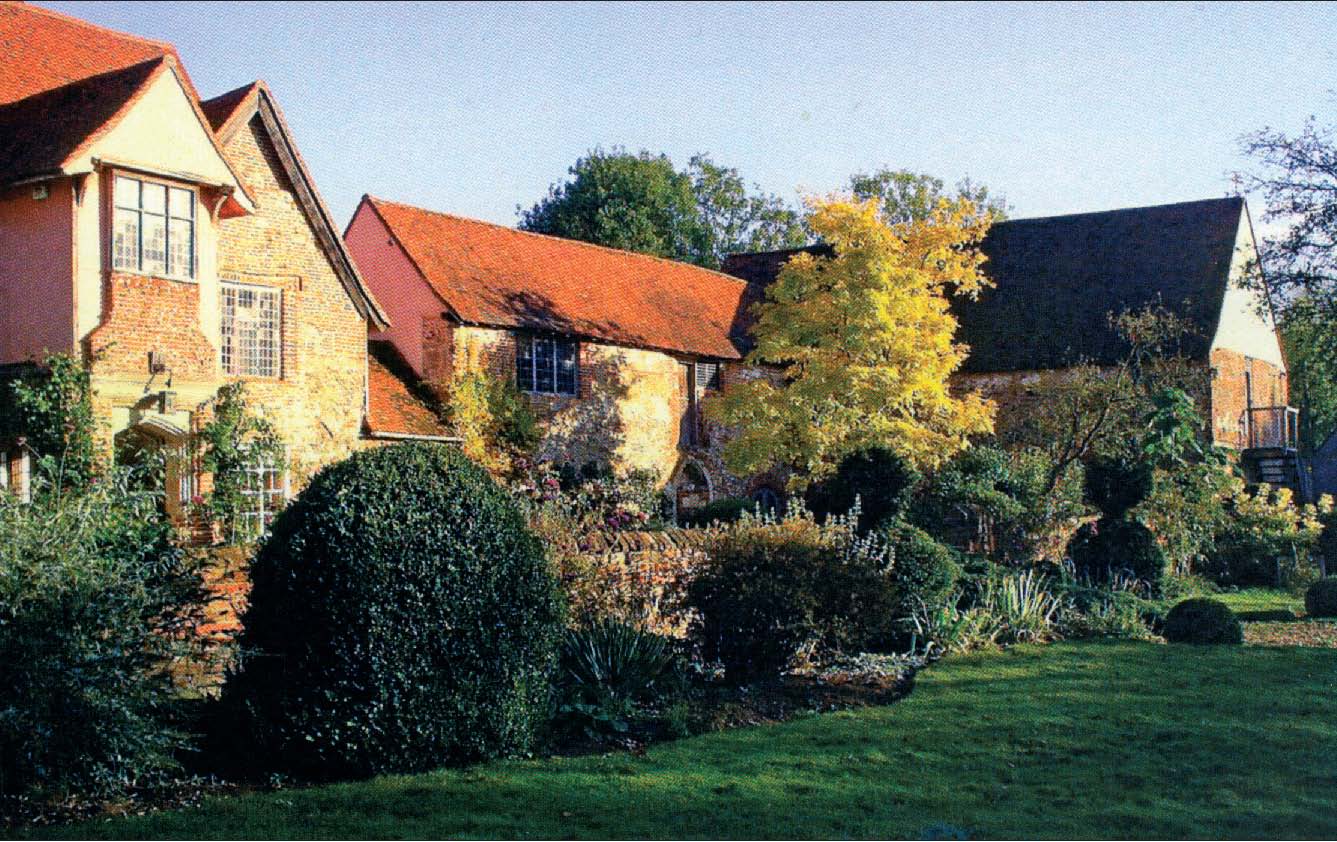 This novel allows us to follow the life of Agnes and discover all about her life and see Shaftesbury Abbey through her eyes. I was really intrigued to read this novel as I love Victoria Glendinning's Electricity and how it allowed me to immerse myself in the Victorian era ee all the changes that were happening then – and I have always been fascinated by the Tudors and this certainly added an extra dimension for me as I read.  I became engrossed in the intrigue and the unspoken motivations that made this such a dangerous time to be alive if you were religious and a woman during these purges and uncertainties.
Glendinning is such a skilled writer that she allows us to 'inhabit' Agnes' life and find out her story by walking in her shoes and learning that everyone does 'walk their own path' on this life's journey and that these important historical events actually happened to real people and were not just national events but life events for hundreds of real people – like Agnes herself.
Agnes was, of course, the most intriguing character for me: her place during one of the most turbulent and uncertain times in history fascinated me as her situation presented her with many dangers and challenges – whether moral or intellectual and the novel allows us to see that although she was a survivor, this was never easy.  I love being inspired by books to do some research afterwards and this led me on a real journey looking into this part of history and some of the characters that had similar experiences to Agnes
You can read more about one such nun here ; I was truly fascinated by her story and loved finding out more about this part of history. Mr On the Shelf is a History teacher who will be teaching the Tudors this term and I'm grateful to him for patiently answering my incessant questions about Henry, Cromwell, the monasteries and anything else that occurred to me as I was lost in the pages of this book.
Even though I am not a religious person myself, the description of Agnes' trials and tribulations was skilfully conveyed and intriguing to read about. You could absolutely believe in her story as this complex and fascinating woman came to life on the page as this novel unfolded and she faced difficult decisions, battled Sir John Tregonwell and attempted to have agency in a time when women were very much seen as pawns rather than players on the board.
It does not matter whether you are a Christian or an atheist, there is something very compelling about the way that the dissolution of the monasteries and Henry's religious reformation is portrayed in this novel that will captivate you and make you want to read more about this intriguing period that I hadn't really known that much about before reading this novel.
Agnes is a strong woman, a fascinating character and a compelling narrator. If you love a historical read that is well-researched and full of details that bring this fascinating period wonderfully to life. I really enjoyed it and it has definitely sent me reaching for another book set during the Tudor period as I didn't want to leave, once I'd immersed myself in Agnes' time.
I would like to thank Duck Books Chaam Zeina for a copy of The Butcher's Daughter to read and review and for inviting me on the tour. It makes me so happy to encounter books through my blogging that I might otherwise never have read and it's one of the many reasons that I'm so glad that I found blogging and all the wonderful people I've met through doing it.
Buy yourself a copy here
Writer On the Shelf
Victoria Glendinning is an award-winning biographer, critic, broadcaster, and novelist. Educated at Oxford where she studied modern languages, she later worked for The Times Literary Supplement. She is an Honorary Vice-President of English PEN and Vice-President of the Royal Society of Literature. Her acclaimed biographies include Elizabeth Bowen: Portrait of a Writer and Edith Sitwell: A Unicorn Among Lions, which won both the James Tait Black Memorial Prize for biography, and Rebecca West: A Life.
Follow the rest of the blog tour and discover what all of the other bloggers have enjoyed about this wonderfully immersive historical read