'The man who had nearly run me over had touched my hair, as if he were touching a statue or something without a heartbeat…'
In 1988 Saul Adler (a narcissistic, young historian) is hit by a car on the Abbey Road. He is apparently fine; he gets up and goes to see his art student girlfriend, Jennifer Moreau. They have sex then break up, but not before she has photographed Saul crossing the same Abbey Road.
Saul leaves to study in communist East Berlin, two months before the Wall comes down. There he will encounter – significantly – both his assigned translator and his translator's sister, who swears she has seen a jaguar prowling the city. He will fall in love and brood upon his difficult, authoritarian father. And he will befriend a hippy, Rainer, who may or may not be a Stasi agent, but will certainly return to haunt him in middle age.
Slipping slyly between time zones and leaving a spiralling trail, Deborah Levy's electrifying The Man Who Saw Everything examines what we see and what we fail to see, the grave crime of carelessness, the weight of history and our ruinous attempts to shrug it off.
'Levy writes on the high wire, unfalteringly' Marina Warner
'It's clever, raw and doesn't play by any rules' Evening Standard

'Intelligent and supple…a dizzying tale of life across time and borders' FT
When the 2019 Booker Prize longlist tweets started to appear on my timeline, one of the covers that grabbed my attention the most was #TheManWhoSawEverything. It is a gorgeous book that really visually appealed to me; I love books that stand out and this one certainly did , it looked amazing in my #OnTheShelfie and it's just as fascinating inside as the cover suggests. Deborah Levy is already a writer I gravitate towards as I absolutely loved Hot Milk and it definitely lived up to my high expectations.
The Man Who Saw Everything is one of those novels the character is just as important as the events which unfold and you will spend just as much time admiring the craftsmanship of the writing as you will thinking about the events that are unfolding.  Saul is one of those characters that say imprinted in your mind long after you've pulled yourself away from the book and I am not exaggerating when I say that he really felt real to me.  Eminent historian Saul Adler has been invited to East Berlin to do research on the GDR – bringing with him a rare prize – a tin of pineapple. As well as this, he is also bringing a recreation of the iconic Abbey Road cover but t he best laid schemes of mice and men gang aft a'gley and a car accident puts paid to the completion of this project before Saul can manage to capture this image
The way that the novel then begins to unfold like a moibus strip – everything begins to loop back on itself in a way that defies the laws of physics but is unexpectedly satisfying to immerse yourself in and see where it takes you.   In that way, it really does seem to emulate the way that memory and recollection works – not in straight arrow pathway but in streams and eddies that tumble over each other or run concurrently – without ever being identical. The events are told and retold in different voices so that each person's sense of reality is overlaid with the people around him in a way that always felt totally logical, even though it was a very different style than I'm used to.
This book reminded me of a piece of music, there are recurring 'melodies' and discords throughout the book but it all comes together with a pleasing sense of harmony. Themes such as memory and truth are revisited fleetingly and then returned to in such a way that even quite different parts of the novel resonate with each other to form a pleasing whole. I found myself returning to some sections and re-reading them at different times and responding to them in a slightly different way and that was something that I very much enjoyed about this novel.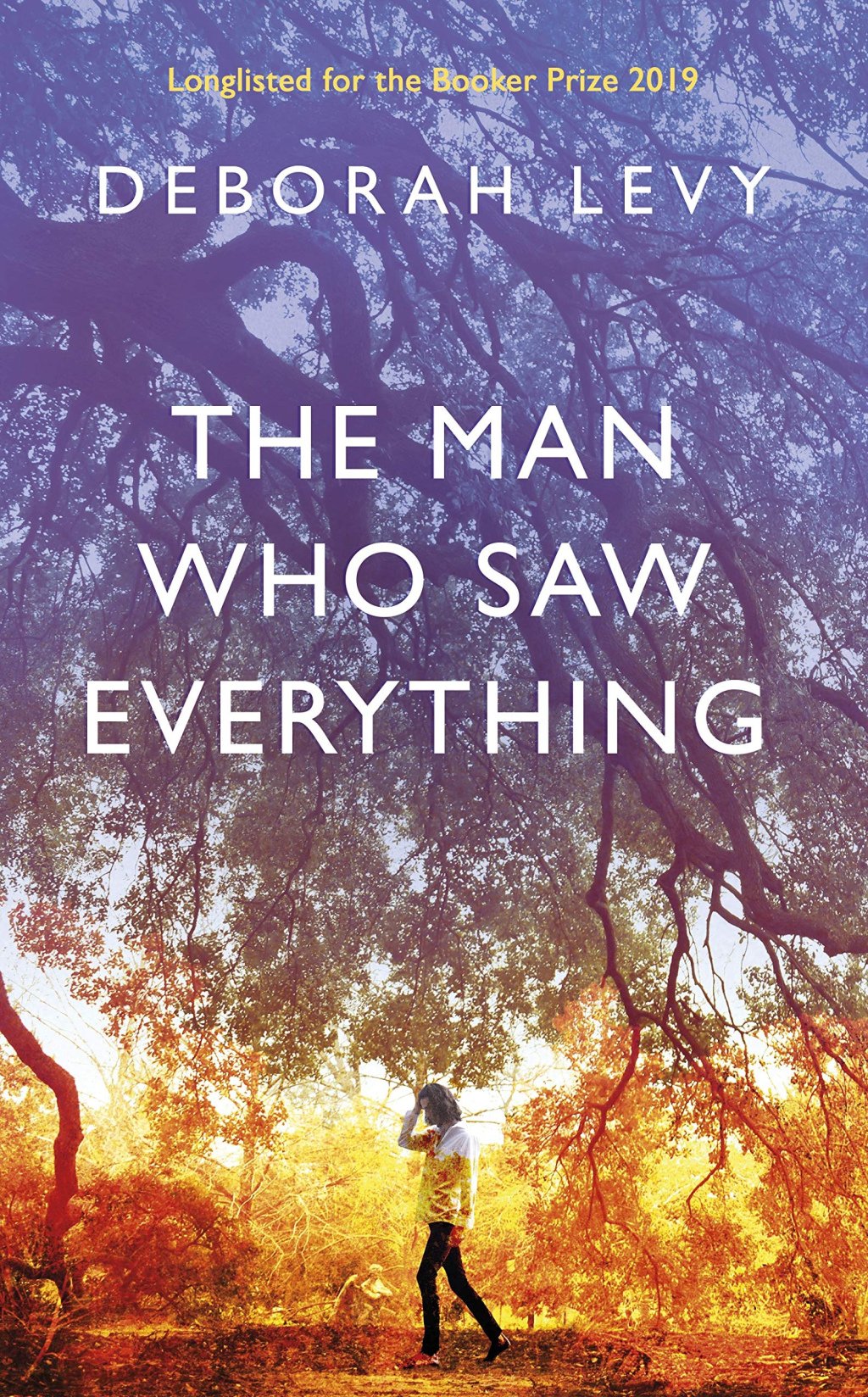 I hope that this will do well in the Booker and it being nominated will mean that people who might ordinarily not have picked it up expose themselves to something a little different and give it a try. It is not an easy or light read and definitely makes you think but as an English teacher I found myself thinking of all the ways that my classes could really discuss this and get drawn into such interesting discussions about the writing that I'm going to be recommending it to my senior classes. It's really good as readers to be taken outwith your comfort zone and Levy undoubtedly asks us to think and respond for ourselves in this beautifully crafted and thought provoking novel. Thanks so much to Corinna and Viking Books for inviting me on the tour. Can't wait to hear what the rest of the bloggers I follow thought about it too!
Writer On The Shelf

Deborah Levy is a British playwright, novelist and poet. She is the author of seven novels: Beautiful Mutants (1986); Swallowing Geography (1993); The Unloved (1994); Billy & Girl (1996); Swimming Home (2011); Hot Milk (2016) and the forthcoming The Man Who Saw Everything (2019).
Swimming Home was shortlisted for the Man Booker Prize 2012; Hot Milk was shortlisted for the Man Booker Prize 2016 and the Goldsmiths Prize 2016. Deborah is also the author of an acclaimed collection of short stories, Black Vodka (2013), and two 'living autobiographies', Things I Don't Want To Know and The Cost of Living.
She has written for the Royal Shakespeare Company and is a Fellow of the Royal Society of Literature.