Recently dumped by her boyfriend of ten years, Bell is struggling to move on with her life – and surrender the fleecy pyjamas she's been living in since January. Haunted by #blessed on social media, she can't help but compare her life to those she follows online, wondering where she is going wrong . . .
In the world of social media, Millie is the successful online influencer @mi_bestlife. But in real life she's just a regular single mum trying to make ends meet, while fending off the younger competition and tenacious internet trolls. Her Instagram feed is far more #BestLie than #BestLife, and soon Millie begins to wish her life was more like her filters.
It isn't until Bell and Millie's paths cross that they begin to realise what they're both missing. Can Millie prove to Bell that life online isn't always what it appears to be? And in return, can Millie learn that she needs to start living for the moment and not for the likes?
I fell for this book hook line & sinker. First of all – I bloody LOVE a catchy title and then the premise was one that totally appealed to me as a teacher who deals with the side effects of #FOMO and #LifeEnvy all of the time – I was delighted to be invited onto the blog tour and get the chance to read about Millie's attempts to curate the life she's always dreamed of – even if it doesn't quite add up in reality.   I have talked about it to everyone at my Book Group and told people that they'd love to meet Millie and read about her misadventures. I  don't think you have to work in social media  or be an influencer to connect with lots of the ideas in this book  and you'll enjoy being made to think about the filters that are active in your own life!
I'd like to thank Anne Cater  for inviting me on the tour and recommend that you follow it and see what all the other fab bloggers had to say about this  very readable and relatable slice of social media madness and how they've connected with some of Millie's misgivings themselves.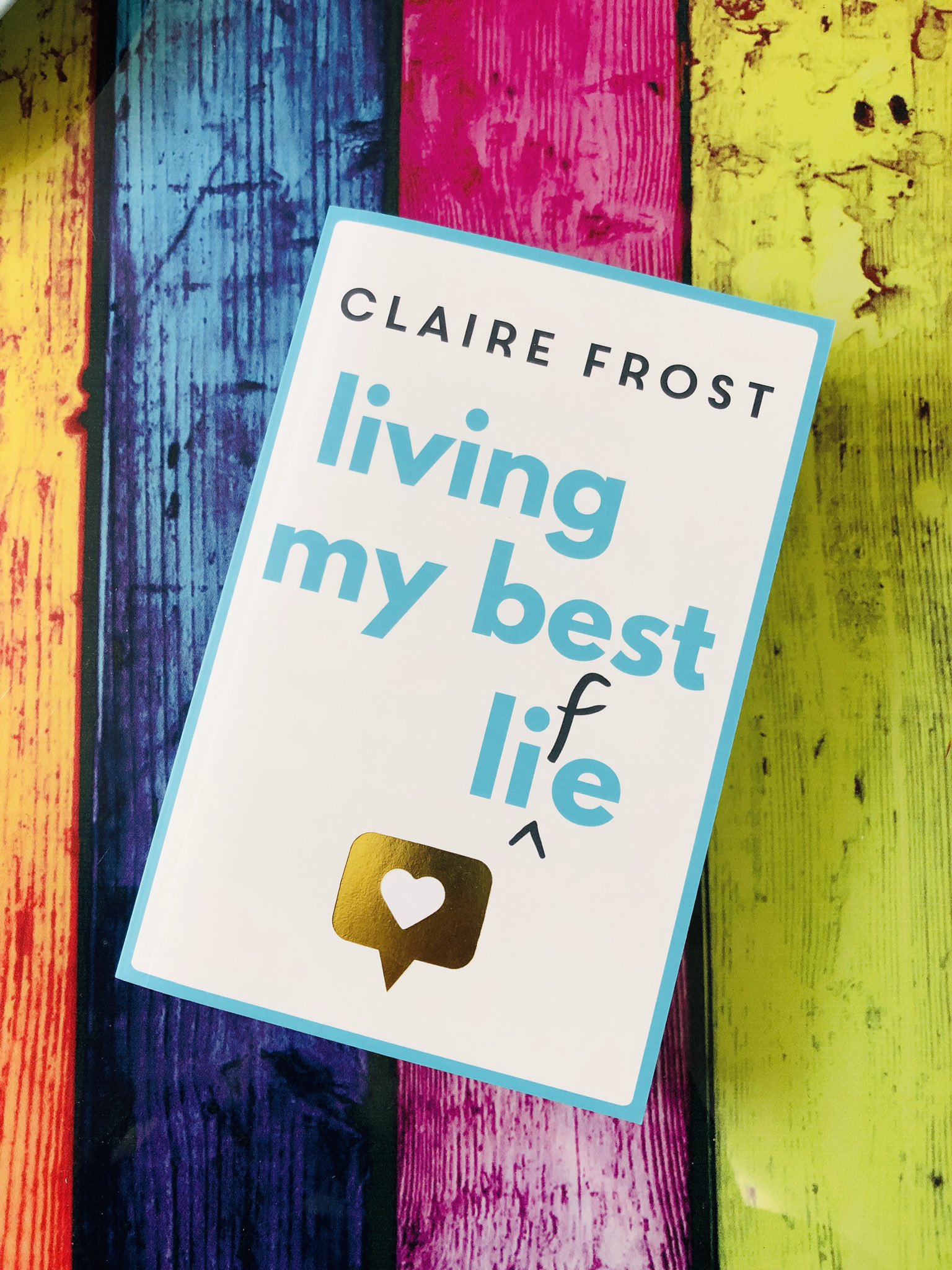 Author Katie Marsh  has said that this book is "'A fresh, funny take on Insta-life, full of warmth, wit and the kind of characters you miss when you reach the end' ' and I couldn't agree more. Whether you connect with Bel's situation of having to rebuild her life from scratch after 'THE' breakup or Millie feeling such pressure to show that she's 'having it all' or El and Suz who are feeling like the reality of couple life doesn't quite add up to the dream that we are so constantly 'sold' there is so much to connect with here.
I literally could not put this book down, I was so caught up in these characters' lives and I'm sure you will be too. The combination of characters from single mum to singleton to unhappily together is something that everyone can identify with regardless of their own current 'relationship status'  – there's  a representation of all the things that we all struggle with in modern life – how to be ourselves in a world that's always telling us that our plain old self just isn't good enough.. It's hard to feel like that – that your life is just waiting to begin and if only this one thing happened then everything else will just fall into place. Even if your dreams are a little bit different to these characters – there will still be much to connect with here in terms  'Why me' when your life plan which seemed so logical, just never seems to pan out the way you expects it to…and by lord some of the characters here would be able to sympathise.
I loved the idea behind this book: that our lives as others 'see them' never really mirror the way we see ourselves and once the 'lie'  is out there, it can be very hard to reconcile yourself with the hard facts of reality. There's surely a lesson for all of us there as we see that these feelings are so common and lots of people struggle when the comparisons out there can seem so unattainable. The fact that Bell and Millie have these struggles opens the readers up to think about how to put your best social media feet forward in a more positive way and I think that's one of the reasons that I liked this book so very much.
This is the kind of book you'll be buying for all your friends and begging them to read as you will want to spend hours talking about your own online faux-pas, 'hate-liking' posts and feeling suddenly unsettled when you see a kitchen makeover that compounds your own belief that everyone in the world is better at 'adulting' than you!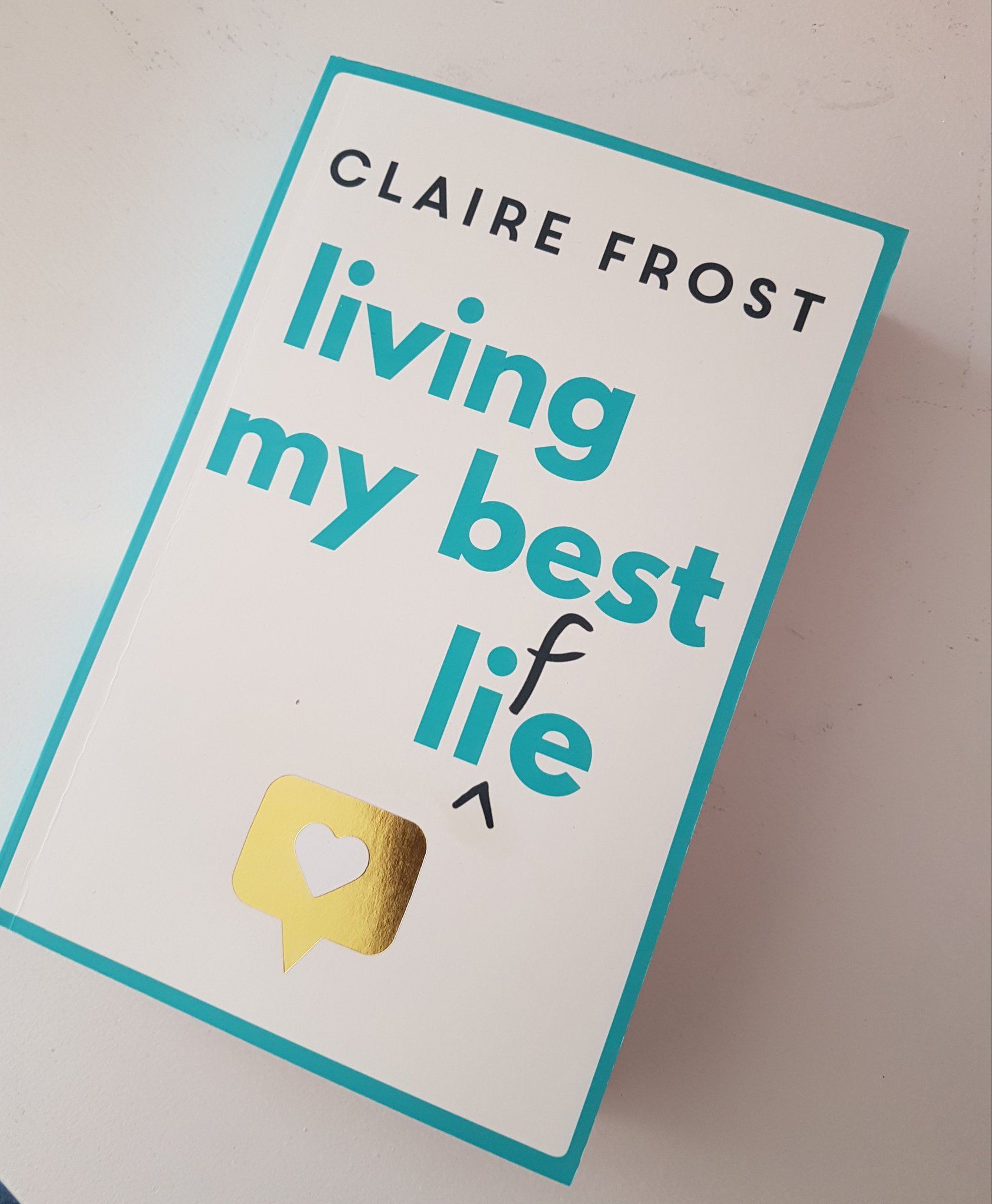 I think that you should definitely give this book a try and I think you'll be hooked by Millie & Bel's trials and tribulations.
Buy yourself a copy here but remember – that life is for those real moments that take your breath away, rather than for the perfectly cropped and filtered cappuccino shot that you think will be bound to con people into overlooking that your hair's full of dry shampoo, you have ripped your tights and you are spending the weekend pairing odd socks rather than out on a 'date night' with 'this one' feeling truly #blessed
Writer On The Shelf
Claire Frost grew up in Manchester, the middle of three sisters. She always wanted to do a job that involved writing, so after studying Classics at Bristol University she started working in magazines.
For the last 10 years she's been at The Sun On Sunday's Fabulous magazine, where she is Assistant Editor and also responsible for the title's book reviews.
She can mostly be found at her desk buried under a teetering TBR pile.