Coronation hears of the murders before she even reaches the slave port of Bristol – six boys found with their throats slit. Horrified, she questions the locals' readiness to blame the killings on Red John, a travelling-man few have actually seen. Coronation yearns to know more about the mystery.
But first she has to outsmart the bawds, thieves and rakes who prey on young girls like her: fresh from the countryside and desperate for work. When the murderer strikes shockingly close to Coronation, she schemes, eavesdrops and spies on all around her until the shameful truth is out.
I absolutely loved time travelling to Bristol with this exciting and atmospheric read It drew me in from the very first paragraph and held captivated by its setting and characters until its very final page.
The slave trade and its wider impact, a murder mystery and the seedy underside of a city and its inhabitants– were some of the many reasons that I was so drawn to A Pair of Sharp Eyes and why I'm so grateful to Kelly Lacey from Love Books Group for inviting me to participate in this blog tour.
I love immersing myself in a fabulous historical read and I felt like I could totally surrender myself to this reading experience and spend a few days in a totally different world!  I really felt like I could imagine this vividly painted world and found it very difficult to detach myself from this immersive reading experience that allowed me to plunge back in time ad re-live this era for myself…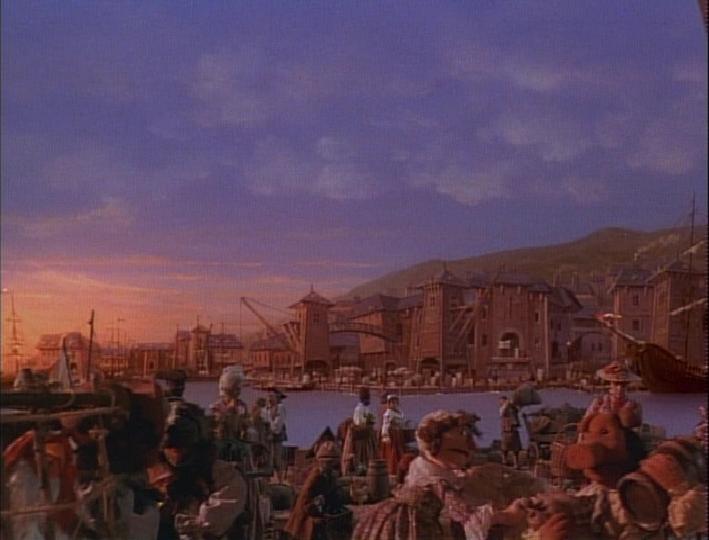 Is anyone else like me and love to go online and immerse themselves in the period of the book that they're loving, to try and really place themselves in the characters' world? I love doing it and I found myself scrolling through pages and pages of tales of sugar lords, cutpurses and vagabonds and let my imagination run totally wild!
It was lovely to lose myself in a fantastic historical read after a few months where I've been mostly reading contemporary writing and non-fiction.  It's funny that I get into reading zones and I'm now on a real Historical Fiction mission and have been drawn to exploring Blood & Sugar in the same period and dealing with some of the same exciting themes and ideas.
The realistic characters and their situations in this exciting and fast-paced read allowed me to travel back in time with them through its pages.  I really loved the way that Kat Armstrong draws the reader in and keeps them connected with the twists and turns that beset Coronation as we see the way that choices were far more limited in that era and it is so easy to imagine why things were so uncertain and dangerous for so many women in this era.
This was the perfect Autumn read for me – and if you're NOT a teacher and manage to get away for a bit of September sunshine abroad,  then this would be a perfect book to pack and lose yourself in on the sun lounger, it's so immersive!  If you love an epic read, with a real insight into another era with memorable and fascinating characters then you'll really love A Pair Of Sharp Eyes and you should treat yourself to a copy – I mean, just LOOK at that gorgeous cover!
I absolutely loved this book and enjoyed the fact that I was savouring my journey to another time and place with Coronation and her memorable cast of characters and could really dedicate some serious hours of reading to it.  I enjoyed the feeling of being immersed in this perfectly realised world where I was constantly wondering what would happen next and where I'd end up in this fascinating read
Thank you so much to Kelly for aways recommending such great reads. Buy yourself a copy here and follow the tour to see what all of these great bloggers thought too
Writer On The Shelf
I  grew up in Bristol, or to be more precise in a village called Pill, which supplied the city with its pilots and still does. Every Saturday morning we would drive into Bristol over the Clifton Suspension Bridge to roam the bookshops and walk along the harbour to the Watershed, or to look at the SS Great Britain, then under restoration.
I read English at Oxford and became a lecturer after writing a doctoral thesis on eighteenth-century fiction. Having raised my three children, I studied for an MA in Creative Writing at the University of Manchester, and I was long listed for the Mslexia Novel Prize in 2017 for a manuscript based on my dissertation.
I live and work in North Essex, and I'm currently writing a sequel to my debut novel, A Pair of Sharp Eyes.
Is similar to: