Welcome to the café that never sleeps.
Day and night, Stella's Café opens its doors to the lonely and the lost, the morning people and the night owls. It's a place where everyone is always welcome, where life can wait at the door.
Meet Hannah and Mona: best friends, waitresses, dreamers. They love working at Stella's – the different people they meet, the small kindnesses exchanged. But is it time to step outside and make their own way in life?
Come inside and spend twenty-four hours at Stella's Café, where one day might just be enough to change your life . . .
Am so happy to be on today's Blog Tour of The 24 Hour Cafe and it's an actual tour today because I'm posting this from gorgeous Edinburgh this morning today. It's wonderful to be writing about the pleasure of spending time in a gorgeous cafe when you're sitting in one yourself – and this fantastic read will definitely have you wishing that you were joining me for a cuppa and catchup on Victoria Street this afternoon
I absolutely loved this book. It's a warm and uplifting read that will genuinely draw you into its community and make you feel part of Hannah and Mona's word as they join together to embark upon some life altering decisions…
Hannah was a fantastic character that you can totally believe in. When you have a dream and a friend to share your passion with, then anything seems possible, it's an easy sentiment to connect with – I'm sure lots of you will have had that feeling when you wonder what would happen if you really went for it and followed your dreams.
The way that the two friends connect through their common love of watching their customers at Stella's as they pursue their own ambitions makes for great reading and the individual customers' stories is again one of the highlights of this book. Libby Page has unparalleled people watching skills and the people she brings to life through her novels are definitely three dimensional characters who you'll see right in front of your eyes whilst you're reading.
Hannah's friendship with aspiring dancer Mona is one of the best things about this book as the two girls really did feel like people you know. You really feel their relationship bloom – drawn together by a common goal and both believing passionately that it's okay to have a big dream and that you should never give up on making it a reality. The girls' views of the characters that come into Stella's every day are presented as hourly stories that really let you have a fly on the wall perspective that make the whole bunch of them seem even more interesting and you will finish the book feeling like they've been your regulars too..
.
Libby Page wrote this book from the heart, and it shows.  It presents a picture of the places we come together in our communities and the people who love them.  I was so heartened to hear that The Lido has been optioned and will be headed for our screens in the future and I really hope the same goes for this sequel.
I can't wait to see who will be cast as Mona and Hannah. I spent the first half of this book being pretty sure about how it would wrap up and the second half not wanting it to end and being surprised – and not a little emotional – by its conclusion. Buy yourself a copy here
I didn't think I could love it as much as The Lido, but I'm happy to be proved wrong and am recommending this warm, feel-good read to just about everyone! Thank you to Tracy Fenton from Compulsive Readers for inviting me onto the blog tour.
Make sure you go back and check out all the rest of these fab bloggers and their reviews!
For anyone who has ever sat sipping coffee at a table in a busy coffee and wondered about the lives of those coming in and out this moving and beautifully crafted novel about love, friendship and life is for you. Mike Gayle, author of HALF A WORLD AWAY

Like a warm hug, Stella's Cafe draws you in and leaves you feeling that much lighter. — Jade Craddock, THE SUN
Heartwarming and stirring, this is one you'll want to savour. 'READ OF THE WEEK', HEAT MAGAZINE
A warmhearted read from the author of bestselling novel The Lido… Libby has a great gift for writing characters you really root for. — Joanne Finney, GOOD HOUSEKEEPING
Feel-good, examining the power of making connections and the unexpected paths life can lead you down., PLATINUM
The writing is lovely, as is the impression of the restless city and all the people it contains., DAILY MAIL
Captivating… Feelgood fiction at its best., DAILY MIRROR
Writer On The Shelf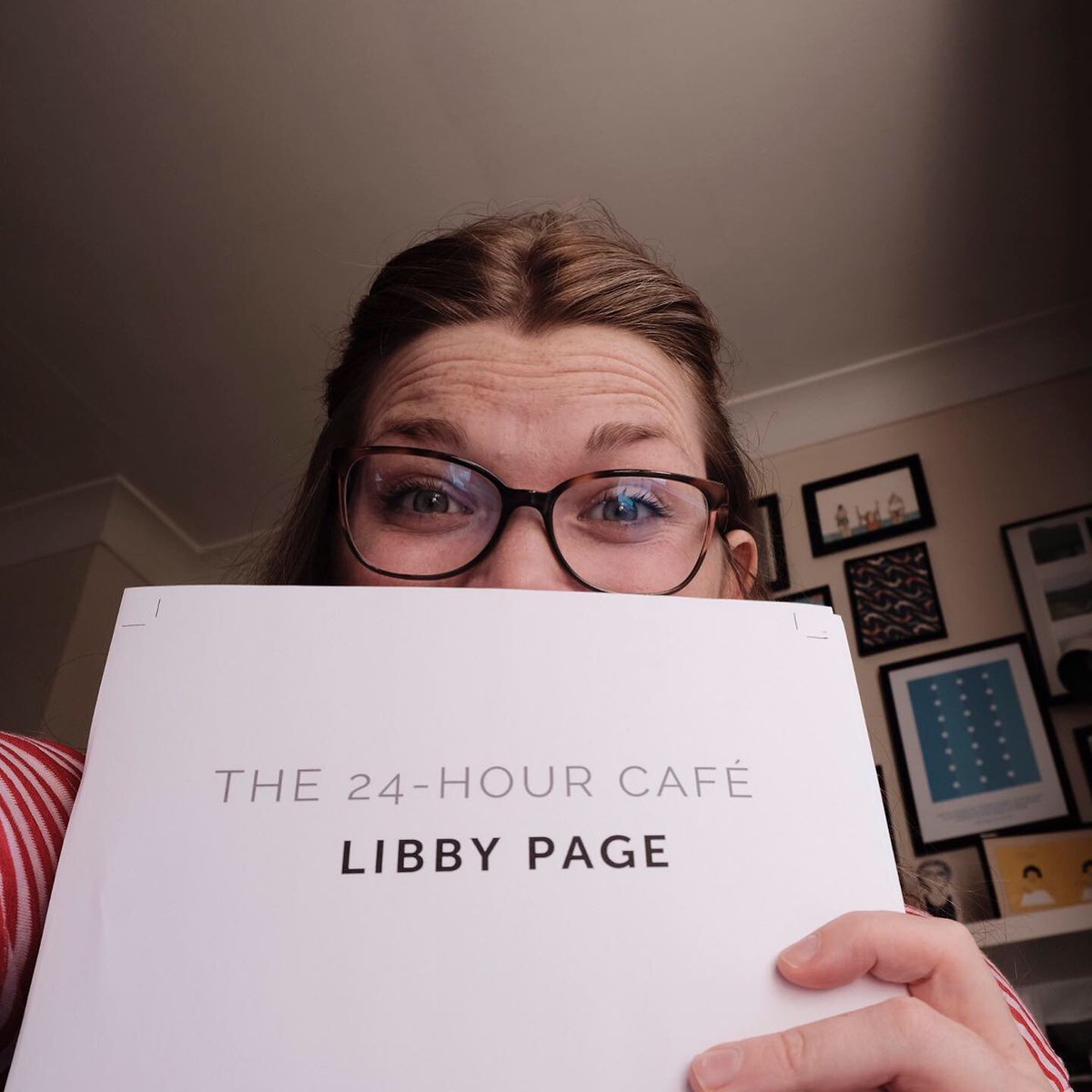 Page is the Sunday Times bestselling author of The Lido and The 24-Hour Café.
Before writing The Lido Libby worked as a campaigner for fairer internships, a journalist at the Guardian and a Brand Executive at a retailer and then a charity. You can find her on social media at @libbypagewrites. She also shares her swimming adventures on Instagram with her sister Alex at @theswimmingsisters.
You can follow her on Twitter on Instagram and on her website