This is the never-before-told story of George Orwell's first wife, Eileen, a woman who shaped, supported, and even saved the life of one of the twentieth century's greatest writers.
In 1934, Eileen O'Shaughnessy's futuristic poem, 'End of the Century, 1984', was published. The next year, she would meet George Orwell, then known as Eric Blair, at a party. 'Now that is the kind of girl I would like to marry!' he remarked that night. Years later, Orwell would name his greatest work, Nineteen Eighty-Four, in homage to the memory of Eileen, the woman who shaped his life and his art in ways that have never been acknowledged by history, until now.
From the time they spent in a tiny village tending goats and chickens, through the Spanish Civil War, to the couple's narrow escape from the destruction of their London flat during a German bombing raid, and their adoption of a baby boy, Eileen is the first account of the Blairs' nine-year marriage. It is also a vivid picture of bohemianism, political engagement, and sexual freedom in the 1930s and '40s.
Through impressive depth of research, illustrated throughout with photos and images from the time, this captivating and inspiring biography offers a completely new perspective on Orwell himself, and most importantly tells the life story of an exceptional woman who has been unjustly overlooked.
I'd like to thank Anne Cater and @Unbounders for inviting me to take part in this blog tour and introducing me to a new non-fiction novel to enjoy during my February break in Perthshire.
The fact that this is a true story really adds to the reading experience and introduced me to aspects of Orwell's life I didn't know that much about and left me feeling intrigued and desperate to go and find out more about one of my literary heroes.
I love investigating the real history and characters found in the books I'm reading and Sylvia Topp does an amazing job of transporting you back in time and reliving this period, giving us a fascinating insight into his life and allowing us a uniquely voyeuristic appreciation of their relationship as we are able to penetrate their domestic world, rather than seeing the 'famous' George Orwell in isolation.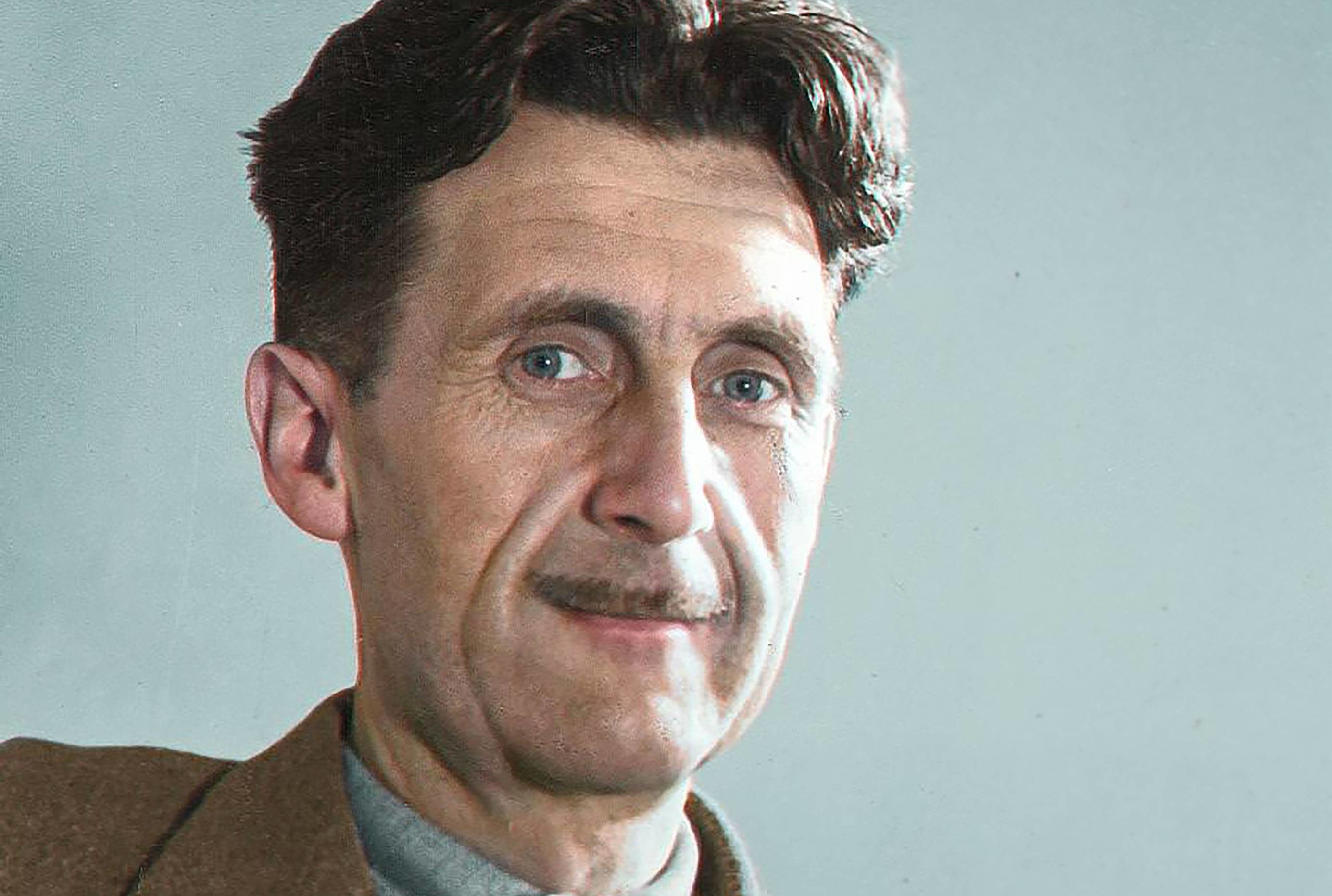 This is a moving and engrossing read. Topp keeps these characters faithfully within their period context, providing much food for thought about marriage, dependence and morality during this period for a 21st-century readership – you start to feel like you have been transported back to this time and are living through this period alongside them.
I think that Topp is extremely skilful in writing about marital relationships: the dynamics between these characters and the way that they were so realistically depicted was a real strength. The trials of living alongside an artist and accepting their lifestyle and priorities is a difficult one to paint without resorting to cliche and I feel that Topp has managed it superbly. There's no denying that she manages to describe their evolving relationship and all its complexities in a really credible and fascinating way and I became really engrossed in their lives as I read it.
Fans of Orwell will love this beautifully written portrait and I hope that it also brings some of his die-hard fans some new perspectives on the undeniable influence that Eileen had on his life and work
This was my second nonfiction read of the year, and, it was such a good way to continue my nonfiction reading! I recommend it for fans of literature and anyone interested in the creative journey of an artist, feminism and the way that writing and relationships can be inextricably intertwined. I thoroughly enjoyed this insight into Orwell's life and it just proves as they say – that behind every great man, there has to be a great woman!
Thank you so much for inviting me on the tour and if you like the sound of it, buy yourself a copy here and read about their compelling lives for yourself
Writer On The Shelf
Sylvia Topp has worked in publishing since college, starting as a copy editor on medical journals, then moving to freelance editing at major literary publishing houses. She was the long-time wife and partner of Tuli Kupferberg, a Beat poet who later was a co-founder, in 1964, of the Fugs, a legendary rock and roll band.
Together Sylvia and Tuli wrote, edited, and designed over thirty books and magazines, including As They Were, 1001 Ways to Live Without Working, and Yeah! magazine. Sylvia joined the staff at The Soho Weekly News and later The Village Voice, before finishing her publishing career at Vanity Fair. Eileen is her first book. She lives in Kingston, Ontario.