Spring 1699: Illegitimate, destitute and strikingly beautiful, Marta has survived the brutal Russian winter in her remote Baltic village. Sold by her family into household labour at the age of fifteen, Marta survives by committing a crime that will force her to go on the run.
A world away, Russia's young ruler, Tsar Peter I, passionate and iron-willed, has a vision for transforming the traditionalist Tsardom of Russia into a modern, Western empire. Countless lives will be lost in the process.
Falling prey to the Great Northern War, Marta cheats death at every turn, finding work as a washerwoman at a battle camp. One night at a celebration, she encounters Peter the Great. Relying on her wits and her formidable courage, and fuelled by ambition, desire and the sheer will to live, Marta will become Catherine I of Russia. But her rise to the top is ridden with peril; how long will she survive the machinations of Peter's court, and more importantly, Peter himself?
I'd like to thank Anne Cater from Random Things Tours for inviting me to take part in this blog tour and introducing me to a new writer to enjoy during these Lockdown evenings. Since reading it, I've gone on a whole Russian extravaganza and have been watching the BBC War and Peace to continue with this new obsession.
The fact that this novel is rooted in fact really adds to the reading experience and introduced me to another historical period and set of characters that I didn't know that much about and left me feeling intrigued and desperate to go and find out more about Catherine I for myself and really get to know the woman behind all the myths. I am even thinking of joining Hulu online somehow so that I can watch The Great as soon as it comes out as it looks absolutely incredible in the trailer and it will be interesting to see another Tsarina in action…
I love investigating the real history and characters found in the books I'm reading and Ellen Alpsten does an amazing job of transporting you back in time and reliving this turbulent and fascinating part of history, which is jam-packed full of double-crossing, back-stabbing, subterfuge and illicit shenanigans  – I could not put to down and it has left me with a real book hangover as it was so colourful and exciting a tale. Tsarina truly gives us a fascinating insight into Catherine or Marta's experiences and allows us to travel back in time with her and witness these events unfolding at the Russian court – as well as getting the wider impact of these changes  at a very intriguing time in history from the perspective of some fairly unforgettable characters I loved the concept of
"See your power over men like a hand of cards; play them, to trump other people"
This is a really engrossing read. Alpsten has an excellent mixture of characters in this novel, from Catherine and her eccentric husband Peter the Great to some much more ordinary characters from Marta's more humble background  – which really shows the reader that these turbulent events had an impact on life whoever you were and whatever your situation, providing much food for thought about women's rights, independence and morality during this period for a 21st-century readership. I can't believe that this is her debut novel and will eagerly await her next historical tale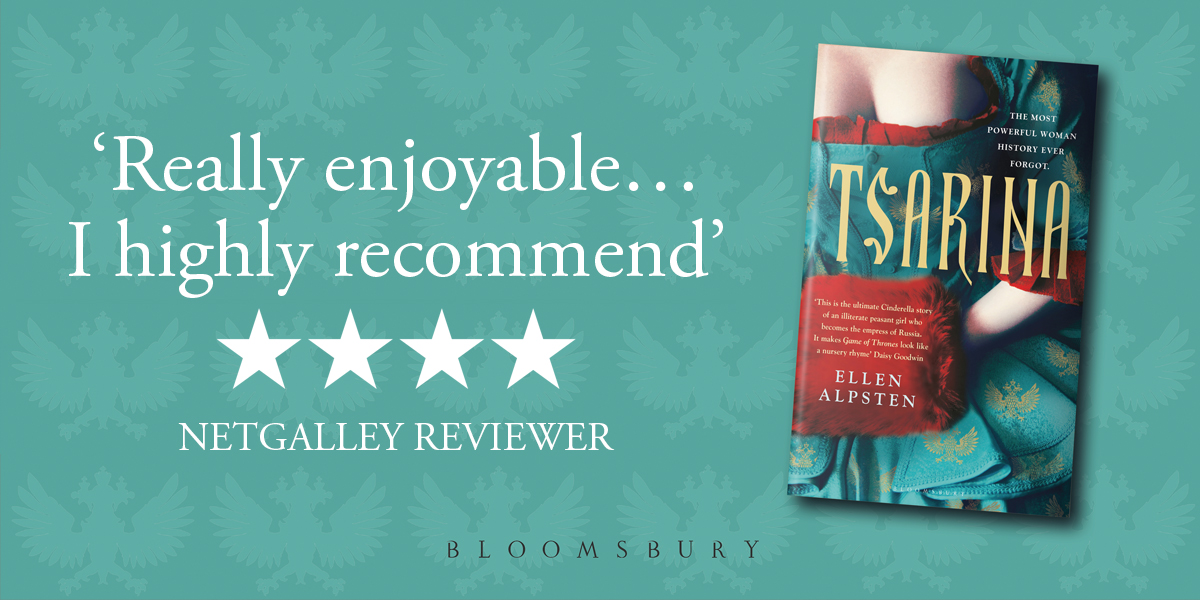 I think that Alpsten is just as skilful in writing about domestic matters as she is about the history or the politics at this time and the way that the impact of these events was so vividly depicted was a real strength of this novel. And as usual, I spent a lot of time online after finishing it, looking up Catherine's story and falling into a bit of a rabbit hole as she was SUCH a fascinating character in her own right. Her ascent from abject poverty to becoming Empress of Russia in her own right makes for engrossing reading and I found myself totally gripped by Catherine's incredible ascent to glory.
Fans of historical epics and sweeping tales of rags to riches will love this beautifully written novel and I hope that it also brings her new readers who love period fiction and strongly written literary narratives. I really enjoyed this journey to Catherine I's Russia and heartily recommend that you too delve into this fascinating period in history and find out more about it for yourself.
"Astonishing…the ultimate Cinderella story." —Daisy Goodwin, bestselling author of The Fortune Hunter
"As detailed as the jewels and enamel inlay on the creations of Faberge…[a] crisp, elegant fictional account of history, woven with emotion and brio." —Adriana Trigiani, bestselling author of The Shoemaker's Wife
"Gripping…Love, sex, and loyalty vie with war, intrigue, and treason to create an epic canvas as exotic and powerful as eighteenth-century Russia itself. Masterfully researched and beautifully written, this is historical fiction at its best." —Nancy Goldstone, author of Daughters of the Winter Queen and Rival Queens
"Intrigue, rivalry, and sumptuous decadence leap to vivid life in this fascinating story of Peter the Great's second wife…conjuring the gorgeous marble of the Winter Palace and deprivation of Russia in the 18th century, the perilous ascent to power of the first woman to rule as empress is a gripping and unforgettable journey." —C.W. Gortner, author of The Romanov Empress
"[Alpsten] recounts this remarkable woman's colourful life and times." —Count Nikolai Tolstoy, historian and author
"Luscious…Alpsten has clearly done some brilliant research. It reads like Game of Thrones without the dragons." —Natasha Pulley, author of the international bestseller The Watchmaker of Filigree Street
"Tsarina should come with a health warning–once you start reading, it's impossible to stop." —Hannah Rothschild, bestselling author of House of Trelawney
Click the image below to read Chapter One and then order your own copy straight away!
Writer On The Shelf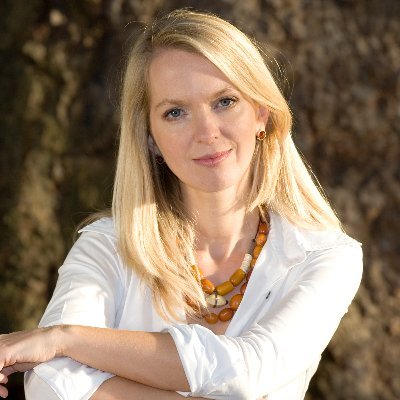 Ellen Alpsten was born and raised in the Kenyan highlands, before attending L'Institut
d'Etudes Politiques de Paris. Whilst studying for her Msc in PPE she won the Grande
École short story competition with her novella Meeting Mr. Gandhi and was encouraged to continue writing.
Upon graduating, she worked as a producer and presenter for Bloomberg TV in London. She contributes to international publications such as Vogue, Standpoint and Conde Nast Traveller. Tsarina is her first novel. She lives in London with her husband and three children.