In this evocative tale from the bestselling author of The Dressmaker's Gift, a strange new city offers a young girl hope. Can it also offer a lost soul a second chance?
Morocco, 1941. With France having fallen to Nazi occupation, twelve-year-old Josie has fled with her family to Casablanca, where they await safe passage to America. Life here is as intense as the sun, every sight, smell and sound overwhelming to the senses in a city filled with extraordinary characters. It's a world away from the trouble back home—and Josie loves it.
Seventy years later, another new arrival in the intoxicating port city, Zoe, is struggling—with her marriage, her baby daughter and her new life as an expat in an unfamiliar place. But when she discovers a small wooden box and a diary from the 1940s beneath the floorboards of her daughter's bedroom, Zoe enters the inner world of young Josie, who once looked out on the same view of the Atlantic Ocean, but who knew a very different Casablanca.
It's not long before Zoe begins to see her adopted city through Josie's eyes. But can a new perspective help her turn tragedy into hope, and find the comfort she needs to heal her broken heart?
It'll be no news to anyyone who follows the blog, but I'm getting so much pleasure from time travelling through the books that I'm choosing of late. I can't stop reaching for historical fiction, and this is one of the best books I've read in this genre this year. I was absolutely intrigued by the premise of this book as one of my best ever holidays was to Morocco and I loved hearing about its fascinating history across these pages This book is a real tapestry of past and present, taking these characters and moments from history and bringing them to life before our eyes whilst justaposing them with a more 20th century narrative. I was delighted to be invited on the tour and found myself absolutely intrigued by this fasciniating insight into Josie and Zoe's lives and found myself caught up in their stories as I enjoyed this tale over the last weekend.
This book definitely did not disappoint, it let me feel absolutely part of Josie's story where we become wholly wrapped up in the life of this unforgettable and resilient character. Life is difficult enough for people leaving their own country now – you can only imagine how much more difficult things were then. We get to hear about events from Josie's own perspective as she awaits safe passage to America in Casablanca. I found this period and setting so fasinating and this really added to the enjoyment of the story for me. It's a book that you'll find hard to believe it's fiction as you'll become so caught up in Josie's story and you'll feel real empathy with her as she navigates through these extremely uncertain times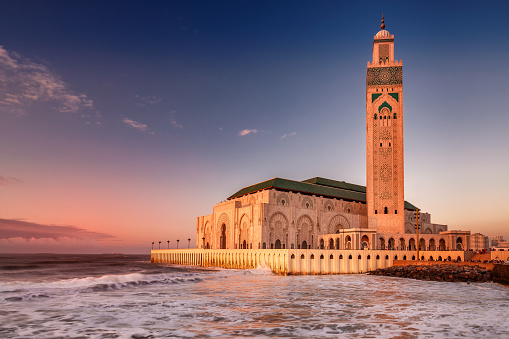 I absolutely loved the unique atmosphere of this novel and definitely found it quite addictive. It was intriguing to imagine a world in which your choices and next direction are far more constrained than women nowadays and knowing that your choices are far more restricted than they would be nowadays. The contrast of Josie's tale with Zoe's more contemporary expat struggles was really fascinating and I enjoyed travelling between their stories and gaining an insight into two very different Casablancas.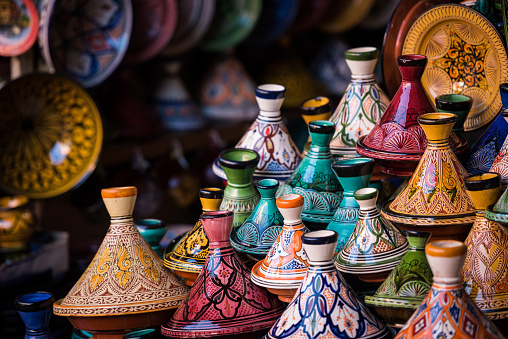 This novel presents this period of history in a fresh original way which makes the story stay with us and make us feel connected to Josie even when we aren't reading it. She feels very much like a real person, despite the distance of time between us and you feel really caught up in the twists and turns of her story. This is a really enjoyable novel which I know many of my reading buddies would enjoy – I'd love to see it on the silver screen and see Josie's life unfold in such a beautiful setting
Fiona Valpy is a talented and original writer – and I really enjoyed vicariously travelling to Casablanca whilst reading the book. You will be fascinated to uncover all that Josie went through and shocked that you didn't know more about this fascinating time in Morocco's rich and turbulent history. Your relationship with the characters builds and builds as you experience the challenges and constraints of their individual circumstances and everything that they have had to go through. I definitely enjoyed the contrast betwen the two time periods and it kept me turning the pages – although I'd have to say that my favourite was definitely Josie's story.
This is a book that I know I'll be recommending to lots of readers as I was totally immersed in its characters, its gorgeous setting and the way it really allowed me to connect with its characters. I can't wait to see what Fiona Valpy does next as I really enjoyed The Dressmaker's Gift too. The idea that life for people in the past can be a lot darker than you might have learned in your history books is a fascinating one, and I think that this would make an excellent Book Group read as it would be sure to provoke lots and lots of discussion and comment about Morocco's interesting history that most people don't know very much about…
Treat yourself to a copy and discover this beautifully evoked and fascinating story for yourself. The delicious treats that we were sent truly evoked the spirit of the setting and was as beautiful as the stories between the pages – Thank you so much FMcM!
"A novel that will whisk you to another time and place, The Storyteller of Casablanca is a tender tale of hope, resilience, and new beginnings." —Imogen Clark, bestselling author of Postcards From a Stranger
"Fiona Valpy has an exquisite talent for creating characters so rounded and delightful that they almost feel like family, and this makes what happens to them feel very personal." —Louise Douglas, bestselling author of The House by the Sea
Writer On The Shelf
Fiona spent seven years living in France, having moved there from the UK in 2007, before returning to live in Scotland. Her love for both of these countries, their people and their histories, has found its way into the books she's written.
She draws inspiration from the stories of strong women, especially during the years of the Second Word War, and her meticulous historical research enriches her writing with an evocative sense of time and place.
An acclaimed Number 1 bestselling author, Fiona Valpy's books have been translated into more than a dozen languages worldwide.