Nineteenth-century rural France.
Before he is called to bless the body of a woman at the nearby asylum, Father Gabriel receives a strange, troubling confession: hidden under the woman's dress he will find the notebooks in which she confided the abuses she suffered and the twisted motivations behind them.
And so Rose's terrible story comes to light: sold as a teenage girl to a rich man, hidden away in a old manor house deep in the woods and caught in a perverse web, manipulated by those society considers her betters.
A girl whose only escape is to capture her life – in all its devastation and hope – in the pages of her diary…
Translated from the French by Lara Vergnaud
I absolutely love it when I find a book that I've had no preconceived ideas about that totally blows me away – I was absolutely swept off my reading feet by this unforgettable and emotional read. I can't stop talking about it as I want as many people as possible to pick up this book and be as caught up as I was in this skilful portrayal of the way society examines guilt, innocence and everything in between in a completely original and devastatingly direct way.
When a novel hooks you in with a premise like this – dealing with the ultimate taboo of this sort of indecency and whether or not we can defend the seemingly indefensible, you know that you are in for an unforgettable and immersive read, and I just can't stop thinking about the way this story cast a spell on me It is immediately intriguing to wonder exactly who we can trust in this cleverly constructed tale and speculate about what you might have done in these circumstances and to what extent people's actions – or lack of them – might be crucial to all that unfolds. It is a testament to the power of the writing that you are absolutely inside this story and feel like these are real people whose lives you have become entangled in – and just like real people's lives, the truth is rarely as black and white, nor as tidy as people like to think. This tale was not only immersive but absolutely emotionally compelling too and the writing will keep you turning those pages as you imagine yourself caught up in a nightmare like this and think about the way you might have judged people you have heard about or watched on the news in the past when these cases emerge
I hate spoilers, so I don't want to dwell too long on the plot here, Rose's life is so skillfully portrayed by Bouysse that you are bound up in the allegations and become carried along in her nightmare journey, feeling every twist and jolt of the agonising situation. The skillful way that he weaves the many and diverse strands of characters and motivations in this very topical and timely tale is superbly done and remains intriguing throughout, Rose is a fascinating character and despite the question about guilt or innocence that burns at the heart of this tale, you never for one minute manage to forget that there is a victim here and there is definitely something dark lurking here that makes us feel protective and devastated at her powerless situation. I know at times it can feel like the fictional world is saturated with abuse stories with potential perpetrators whose diverse motivations create plenty of room for speculation and suspicion, but this time it's superbly done without a hint of sensationalism or poor taste. The plot bears us along as this story unfolds for Rose never letting up on the feelings of her pain and isolation and adding another layer of emotion and agony for the reader as we are so invested in this tale.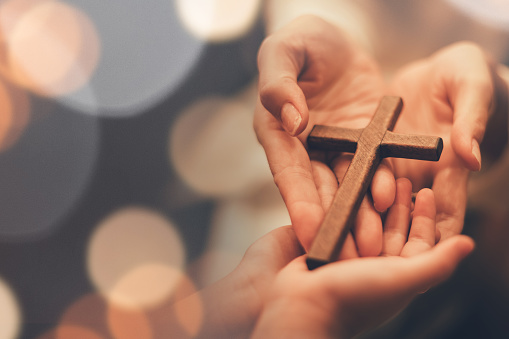 I loved the way that this novel wove both threads together – a convincing juxtaposition of the sacred and the profane – the powerful and the powerless and the guilty and the innocent – allows you to move between them and get more insight into the complexity of this heartbreaking situation. This is the perfect read for these long autumn nights and would be an absolutely amazing book club choice – I guarantee that you'll be recommending it to so many people afterwards – as you'll not be able to stop thinking about this heartrending and beautifully plotted story and you'll want to see what other readers think as soon as they've finished.
Born of No Woman is definitely one of those novels that you are unable to forget, and was far more emotional and lasting a read than I'd ever anticipated – it really is a page-turner; keeping you guessing throughout and firmly entwined in the moral dilemma it asks you to weigh up and charge yourself with
If you enjoy an immersive and moving piece of fiction that challenges your preconceptions and tests your prejudices in a shattering and visceral way then you will love this book as much as I did. I absolutely can't recommend it enough and feel like I haven't been so emotionally caught up in a book for a very long time. Your emotions will be moved every which way by this novel and you should start reading by being prepared to question yourself and your responses several times throughout this fictional journey into an unimaginable situation.
If you feel intrigued and would like to order yourself a copy and find out for yourself what has had such a huge impact on me, then buy yourself a copy here
Check out these other fantastic bloggers on the tour. Thank you so much to Anne Cater from Random Things Tours for the invite – You know that I love an original read and I love reading more books i translation each year on her recommendation!
Writer On The Shelf
Franck Bouysse was born in France in 1965 and taught biology before devoting himself to writing. His novels Grossir le ciel (2014), Plateau (2016) and Glaise (2017) found great commercial and critical success and have won several literary prizes.
In January 2019, his novel Né d'aucune femme (Born of No Woman) was published. It won the Prix des Libraires, the Prix Psychologie Magazine, the Grand Prix des Lectrices Elle and the Prix Babelio, selling over 100,000 copies.
It will be published in the UK by Weidenfeld & Nicolson in October 2021, in conjunction with US publisher Other Press. Bouysse divides his time between Limoges and a tiny village in Corrèze.
Twitter @RandomTTours @wnbooks @LaraVergnaud
THE HIT NOVEL RECOMMENDED BY FRENCH BOOKSELLERS:

'The most beautiful French novel of the year'
'Love at first sight for a book is rare. But this novel left me speechless'
'Dive in: you'll come out feeling utterly alive'
'One of the most beautiful books I've ever read'
'The best book I have read for a long time'
'This story has something powerful, animal, carnal and terrible too. A punch in the gut'