In 1995, the picture-perfect village of Ussalthwaite was the site of one of the most heinous crimes imaginable, in a case that shocked the world.
Twelve-year-old Sidney Parsons was savagely murdered by two boys his own age. No reason was ever given for this terrible crime, and the 'Demonic Duo' who killed him were imprisoned until their release in 2002, when they were given new identities and lifetime anonymity.
Elusive online journalist Scott King investigates the lead-up and aftermath of the killing, uncovering dark stories of demonic possession, and encountering a village torn apart by this unspeakable act.
And, as episodes of his Six Stories podcast begin to air, and King himself becomes a target of media scrutiny and the public's ire, it becomes clear that whatever drove those two boys to kill is still there, lurking, and the campaign of horror has just begun…
Continuing the unique, explosive Six Stories series, based around six podcasts comes a gene-defying, compelling and utterly original read, and a bleak and distressing look at one of the most unimaginable of crimes -the child murderer. Demon will hook itself under your skin and you will never be rid of the spell it casts.
Are you ready to immerse yourself in a story you won't be able to look away from?
When a  #SixStories episode lands on my doormat, you might as well write off that entire weekend as these books have never made it onto my TBR yet – as soon as they arrive I dive straight in and Demon was no exception! . I absolutely love this original and compelling series and Demon absolutely lived up to my level of anticipation and I might even go as far as to say that it's my favourite in the series
Matt Weslowski has a rare talent for creating a fictional world that always feels chillingly and unfailingly real and I barely looked up until I'd turned the final page.
I love the way that Matt's books give us a diverse range of voices so that we build up a steady accumulation of detail, just like you would in real life. I'm a real true-crime junkie and this series has definitely filled the gap that #Serial has left in my life. Scott is such a unique and credible character that you really feel like you have got to know across the series and you can absolutely 'hear' his voice as he uncovers more and more details about this story.  In the same way that I felt a strong connection with Adnan after reading Serial, I really felt like I'd come to know these characters by the final page and although I'm firmly committed to my 'No Spoilers' rule, I can promise you that you will not be able to stop once you've read that first chapter!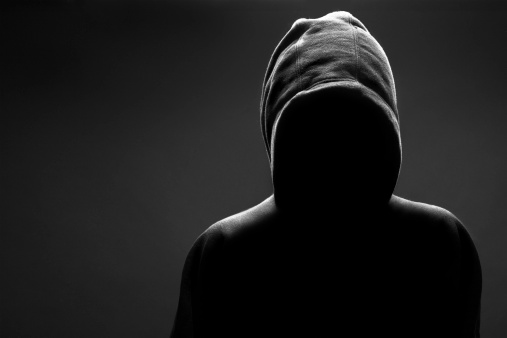 It's even the kind of book that is a physical pleasure to read – they say that don't judge a book by the cover but this Orenda books series has such gorgeously terrifying covers that they are all works of art in their own right – it's not just the story that made me love it so much but the book as an actual physical object. Just look how beautiful it is – I mean, these are the kind of book covers that you'd want to frame as a set, they're so stunning. And the writing itself is just as memorable and striking as that cover…
Opening up a new 'Episode' of Six Stories always gets me really excited and I really can't emphasise how much I loved this chilling and atmospheric read. The quotes on the cover are definitely not hyperbole as 'captivating' is not the word for some parts of this book. The fact that you are made to think beyond the headlines and not just dismiss this case as prosecuting 'monsters' makes it even more thought-provoking. Wesolowski wants us always to see the humans inside the crimes and whatever darkness he reaches into, he wants to take you there and remind us that this is a darkness that lives within humanity. We all have our demons, and here we meet some of them face to face…
Scott King is a fantastic character – even though on a conscious level I know that he is a device to keep the story going and to stitch all of the interviewees' perspectives together I absolutely love the way that his questions dive beneath the surface and bring us new perspectives on cases that we think we might have all heard before. I am a huge fan of podcasts in general and particularly true crime and murder podcasts. Six Stories feels absolutely real in every way and I almost feel like I am 'hearing' the book that I'm reading like a podcast in the night – it really is so evocative – and several 'episodes' in, I'm no less fascinated to see where each tale will take me.
I also liked the way that like the very best True Crime podcasts – Weslowski allows space for us to think hard about the bigger 'story' behind the story and asks us to question the way we might consider these cases when we see them in the headlines. The ideas behind ideas like 'demonic possessions' cannot just be tied up in a neat little package with the 'why' on top. There is enough room for us to ask ourselves questions about our responses to the seemingly 'impossible' that provokes not just deep thought but a genuine opportunity to question our former prejudices and immerse ourselves in this dark and unearthly tale. I found myself genuinely being convinced to see things from a constantly shifting perspective as the novel bore me towards the conclusion and this was a rollercoaster ride that I definitely didn't want to get off…
This book has a little bit of everything – demonic possession, social commentary, a 'true crime' feel, a captivating narrative structure, credible characters and a real sense of darkness that creeps insidiously into your reading psyche and won't let you go.
As you can probably tell, I loved Demon even more than Matt's previous books and have urged almost everyone I know to buy it. It is a series of books that you'll want to pass on to other people so that they'll have had the same experience you did, reading them for the first time. If you haven't read Matt Weslowski before – First of all, why NOT? And secondly, make sure you check him out as he could be your favourite new writer. Buy yourself a copy of Demon here so that you can find out how brilliant it is for yourself
I'd like to thank the lovely Anne Cater for inviting me to take part in the blog tour, it was such a privilege to be part of the blog tour for a series of books that I've loved reading so much. Karen from Orenda told me herself about hearing Matt's pitch for the first time and yet again, her unerring feel for discovering unmissable writing talent hits the bullseye.
I bloody love this whole series and cannot recommend it enough. Get out there and experience it for yourself as soon as you can! #SixStoriesFanclub forever
Writer On The Shelf
Matt Wesolowski is an author from Newcastle-upon-Tyne in the UK. He is an English tutor for young people in care.
Matt started his writing career in horror, and his short horror fiction has been published in numerous UK- and US-based anthologies such as Midnight Movie Creature, Selfies from the End of the World, Cold Iron and many more. His novella, The Black Land, a horror set on the Northumberland coast, was published in 2013.
Matt was a winner of the Pitch Perfect competition at Bloody Scotland Crime Writing Festival in 2015. His debut thriller, Six Stories, was an Amazon bestseller in the USA, Canada, the UK and Australia, and a WHSmith Fresh Talent pick, and film rights were sold to a major Hollywood studio.
Twitter: @ConcreteKraken
Facebook: @Matt-Wesolowski
Instagram: @MattJWesolowski
Website: https://mjwesolowskiauthor.wordpress.com