It's been a decade since the town's sweetheart Trumanell Branson disappeared, leaving only a bloody handprint behind.
Since her disappearance, Tru's brother, Wyatt, has lived as an outcast, desperate to know what happened to his sister.
So when Wyatt finds a lost girl, he believes she is a sign.
But for new cop, Odette Tucker, this girl's appearance reopens old wounds.
Determined to solve both cases, Odette fights to save a lost girl in the present and in doing so digs up a shocking truth about that fateful night in the past . . .
I read this fantastic read lying in the hot sun in my garden last week and the soaring temperature almost made me feel like I was in small town Texas myself for the day… All I needed was a few summer recipes from that Betty Crocker cookbook and I'd definitely feel like I was reading it on location.
We Are All The Same In The Dark is a fascinating and immersive read, describing the life in this town that has the gritty reality of any hard bitten southern noir writing with a sprinkle of something a little more 'offkey' and leftfield to spice things up. Some people are giving it a 'Twin Peaks' vibe, I'm saying imagine The Loney, but set in Texas for that off-kilter vibe of something a little different running just beneath the surface of this town. I love this kind of novel, where I finish it and end up thinking about its twists and turns for hours, looking at maps and photos of the real settings and trying to follow the elusive threads backwards through my remembered narrative and see where I was being led along the way.
Julia Heaberlin's novel had me absolutely gripped as policewoman Odette Tucker is plunged into a complex case that will test every last bone in her body as she has to investigate the case of a 'found' girl, whose story is so interwoven with the history of this town and Odette's own past that we are quickly drawn in to untangle the truths from the many strands of half remembered and rumoured sides to this story. Odette's own involvement with the events that went on that fateful night at the Branson place and the shadows this has cast over her own life made for many intriguing possibilities as to who Angel is and what her connections are to Wyatt and Odette herself. I loved the character of Odette and I found it easy to connect with her grit and determination as she battles to overcome the many obstacles that she has to endure in a town where the simple truth is very often anything but…
If you follow my blog, you'll know that I really love a novel where you get involved with the experiences and feelings of more than one character. I think that Heaberlin is equally skilled at portraying the characters of Odette, Angel, our found girl, and Wyatt and his missing sister Trumanell whose disappearance a decade ago connects all the elements of this story together – the vivid writing means that all of these characters engage the reader and they spring to life off the page. Julia Haeberlin paints a vivid portrait of their interconnectedness whilst maintaining their integrity as characters and agents in their own right and I truly felt like they came alive for me as I read the book. I hate including spoilers so all I'll say is that Odette's determination makes her stand out, in a location and career where women trying to assert themselves is definitely a risky proposition and there are several tense moments when your heart will definitely be in your mouth.
The way that Heaberlin brings the mysterious ways that these flawed and complex characters' lives connect so vividly to life on the page made me totally lose myself in this fantastic read. I couldn't tear myself away from the heat and the tense expectant atmosphere as we wonder exactly who we are dealing with and how this case will ever be solved. This lends We Are All The Same In The Dark an added poignancy and made me remember that even though this is a novel, the stories it tells were very much a reality for the families of the missing, the murdered and the lost – and the impact on a community of events like this are true crime stories for some, but a harsh and heartbreaking reality for others who have to deal with the Hobson's choice of years of uncertainty versus the brutal reality of finding out the gruesome details of your loved one's murder…
If you love a crime novel with a twist and enjoy being totally immersed in a powerful and vivid narrative which challenges you and makes you pay attention to the small details then you'll love We Are All The Same In The Dark. It's a powerful story and I found myself quite emotional as it drew to a close, knowing as I did that even though Tru, Wyatt, Angel and Odette were fictional characters, they really lived for me whilst I was lost in their story. I will definitely look out for more from Julia Heaberlin, as the balance of an unforgettably atmospheric setting, wonderful characterisation and emotional punch was a winning combination for me.

I would like to thank Ella Watkins from Michael Joseph for inviting me to participate in the blog tour – I am a huge Southern Crime fanatic and have already suggested this novel to several friends as an essential holiday read. – I'll definitely be looking out for the other blog posts to see what my fellow bloggers thought of this emotional and memorable tale.
Buy yourself a copy here and join the tour to experience its incredible writing for yourself I'm away to order Black Eyed Susans as I missed it first time around and just love her writing!
'What a phenomenal book. The author doesn't just give you a mystery to solve but a mesmerizing story with people who get into your soul. Poetic, gut-wrenching, suspenseful' 5***** Reader Review
'This story sucked me in and spit me out. Captivating, suspenseful and heart-wrenching. The characters grab you and don't let go' 5***** Reader Review

'Julia does it again! Brilliant, extraordinary, captivating. The excitability of this book pulls you into each page right along with Odette to solve the mystery. This is a must read' 5***** Reader Review

'I devoured every page. A disturbing, sad and moving mystery' 5***** Reader Review

'Captivating from start to finish' 5***** Reader Review

'A fantastic psychological thriller. Julia knows how to write disturbing characters that will have you questioning their motives and capabilities right up until the end' 5***** Reader Review
'Twisty and atmospheric' Prima
Writer On The Shelf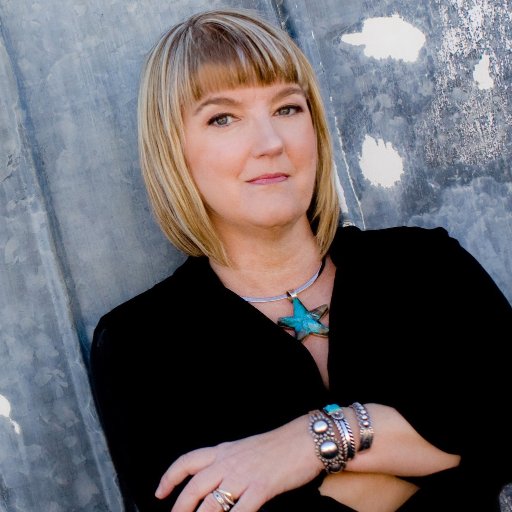 Julia Heaberlin is an award-winning journalist who has worked for the Forth Worth Star-Telegram, The Detroit News and The Dallas Morning News. She has edited numerous real-life thriller stories, including a series on the perplexing and tragic murders of girls buried in the Mexican desert and another on domestic violence. She lives with her husband and son in the Dallas/Fort Worth area, where she is a freelance writer and novelist. Black Eyed Susans was a Sunday Times top five bestseller.